Peter MacDonald – Environmental Photographer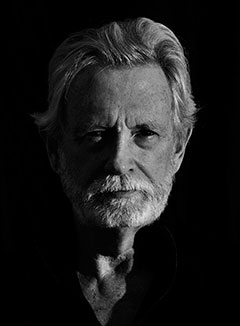 A self-taught master of landscape and environmental photography, Peter MacDonald lives and works in the beautiful Flinders Ranges. Using the rugged, 540-million-year old South Australian countryside as his studio, Peter takes photographs, runs photographic training workshops and sells his fine art.
Living within a small community in the northern Flinders Ranges grants Peter access to the areas that he wants to work in, and allows him contact with the incredible shifting landscape in places like Birdsville, Oodnadatta or Strzeleki Track. Having spent more than three decades honing his craft in order to produce quality photographic artwork that has been commissioned by the Flinders Ranges National Park, the South Australian Department of Environment and Natural Resources, and the new Royal Adelaide Hospital, the former pilot has made a name for himself as a sought after environmental photographer.
The many years Peter has spent building his skills and technique have allowed him to become familiar with the landscape he works within and this has given him the knowledge and ability to run three-day photography workshops in the Flinders Ranges for keen photographers wanting to improve their camera skills, learn better composition and discover landscape and environmental portraiture with an expert.
The South Australian setting inspires Peter, and this love of the land is evident in all his projects, from his desert photography, black and white work, to his classic landscape composition. The accomplished artist says knowing the country and how it moves and grows is the key to capturing its essence.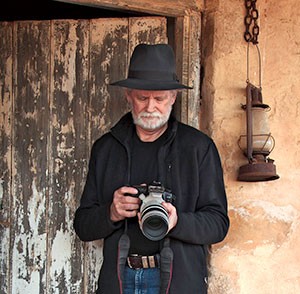 "The Finders Ranges and the outback have been in my blood more than 30 years," he says. "Having real contact with the country and its people, and knowing how the weather or the seasons affects the land makes a big difference and it shows in my photography. Understanding the geology, the fauna and flora and being able to see and touch it first-hand, as well as learning from the people who make their lives here is so important."
Australia is a big country and Peter's photography encompasses its vastness and beauty, creating artwork that is larger than the way landscape photography is normally presented. By using the majesty of storms and the harsh terrain caused by drought, the magic of the diverse Australian backdrop is framed by Peter's exceptional timing and composition.
Purchase Peter MacDonald's photography or join a workshop to learn the techniques of an experienced, professional environmental photographer with a passion for the land and its grandeur.
The successful stuff
Exhibitions
The Salt Lake Project – Prairie Hotel, Parachilna, South Australia (SA)
South Australia Living Artists (SALA) exhibitions 2010-13, 2015, 2017, SA Museum
Treasures in a Landscape, Fisher Jeffries Gallery, Adelaide 2017
Island Homes, Adelaide Airport 2017
Commissions
Photographs for new Royal Adelaide Hospital (2016)
Visitor Information Centre, Flinders Ranges National Park (SA)
SA Department of Environment and Natural Resources
Australia Post stamp set
Galleries
Arkaroola Wilderness Sanctuary (SA)
Prairie Hotel, Parachilna (SA)
Collaborations
R.M. Williams I Once Met a Man (Illustrated Edition) HarperCollins
Australian Bureau of Meteorology
Moran Contemporary Photography prize (semi-finalist)
Publications
Best of Australian Outback Stations 4 photo essays
This is South Australia SA Life Publications
Calendars and diaries, R.M. Williams Publishing
Numerous Contributions to R.M Williams Outback Magazine.
Stations – Pastoral Australia, R.M. Williams Publishing.
Australia on Horseback – MacMillan Publishing
Instagram