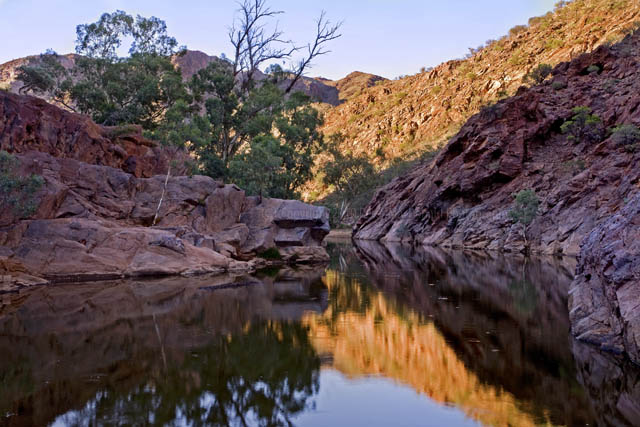 Just Add Water……Arkaroola
Posted by webmaster
On June 16, 2009
3 Comments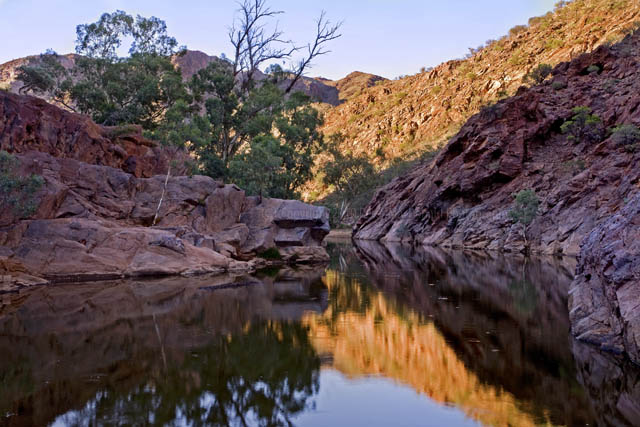 Rain sometimes comes in the nick of time. Arkaroola, in the northern Flinders Ranges hadn't had a really good rain in 11 years.
They were going to have to truck water in, the situation was so bad. But just two day from that decision the heavens opened up.
The Arkaroola Creek ran for the first time in years filling the beautiful waterholes along the way.
Arkaroola Waterhole is easily accessible to all, but on the days I worked there I was undisturbed.
I swear you could hear the silence, sense some vast ancient presence. It's no wonder this mystical place is connected to the Aboriginal Dreamtime.
(Google Maps – Arkaroola Village SA)