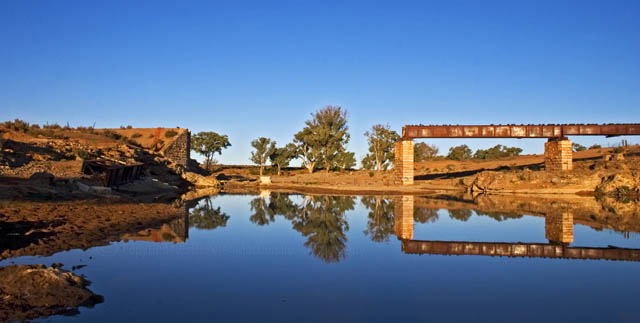 Outback Blue
Posted by webmaster
On June 17, 2009
3 Comments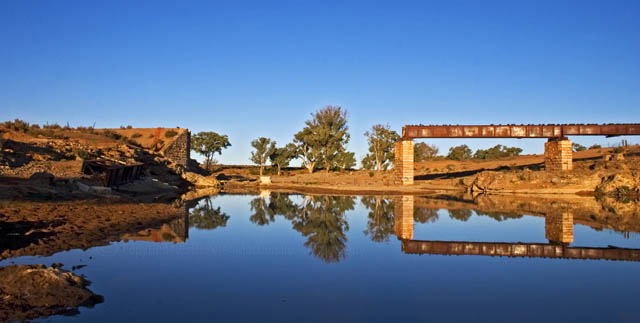 A beautiful sky, no pollution, a breathless afternoon and some water.
They all combined to almost put the ruins of the Kanyaka Bridge in a world of their own.
About 20 kilometres south of Hawker it was built around 1879 as part of the Ghan Railway line between Adelaide and Alice Springs.
The bridge stood intact till 2007 when floodwaters washed away the central pylon. (Google Maps- Kanyaka SA)