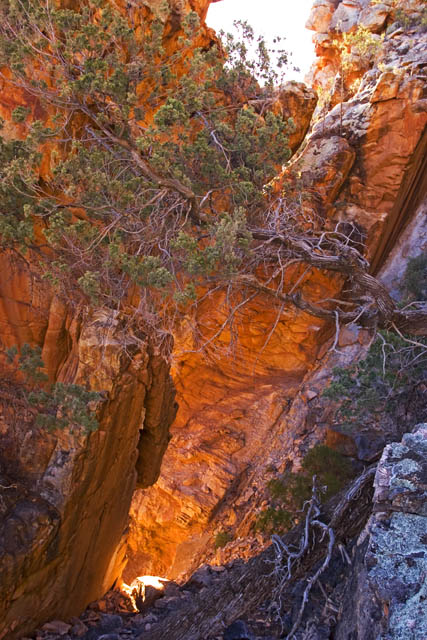 Starlight's Retreat
Posted by webmaster
On June 30, 2009
4 Comments
An unusual rock formation together with a spectacular Flinders Ranges sunset combine to provide an almost spiritual experience.
Yet equally it could have been Terrible Hollow, the bolt hole of Captain Starlight of 'Robbery Under Arms' fame. There have been two movies made about Captain Starlight. The second, starring Sam Neill was shot in the Flinders Ranges not far from here.
Then too, the real Captain Starlight, Harry Redford passed by not far from here on his epic cattle rustling journey from the Channel Country in Queensland back in 1870.
It's certainly hard enough to find. It originally took me five hours and I had some directions on how to get there.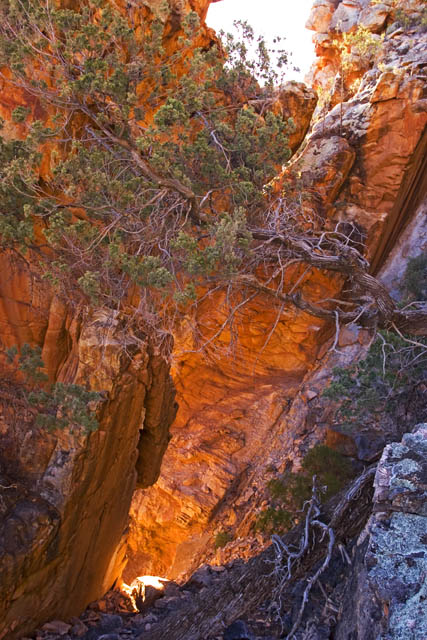 This is all natural light working in a wonderful way. The second photo was taken about half an hour earlier. Without this shot it would be a bit hard to understand how all the rocks glowed in what appears to be a cave.
The formation is two parts of a mountain on the Warraweena Conservation Park that have parted. Rainwater over thousands of years has leeched a hole in the separated section.
Instead of desperate bushrangers, the endangered yellow-footed Rock Wallaby lives here in peace and solitude so don't expect to find the hole in the wall if you visit Warraweena (click here).