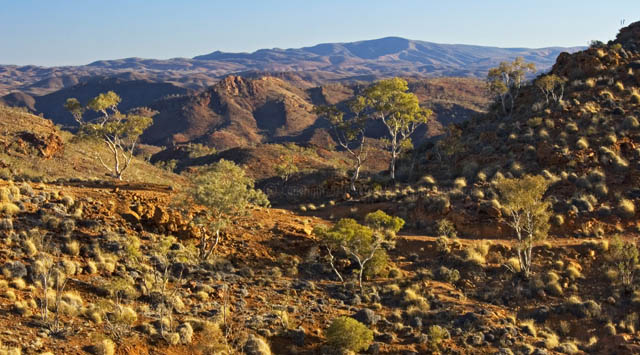 The Crystal Mountain
Posted by webmaster
On June 24, 2009
2 Comments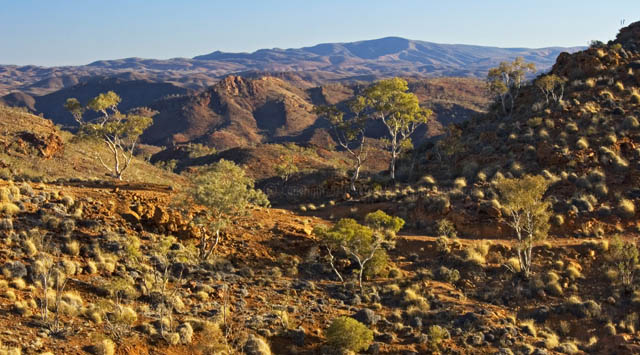 The mountain in the middle ground of this photograph is Mt Gee on the Arkaroola Wilderness Sanctuary. Mt Gee is the target for a mining company that is planning to extract a deposit of uranium far beneath the mountain.
In October two years ago the Sprigg family, who've operated the wilderness sanctuary for a couple of generations approached me to produce a series of photographs which would show the beauty of the country, particularly from Coulthards to Sillers Lookout.
They understandably don't want uranium mined at Mt Gee right in the heart of one of the most beautiful places in Australia.
A fully fledged mining operation there would have a devastating effect on the land for 50 years or more.
Even though mining hasn't started yet, the company, Marathon has already run foul of the standards set down by the state government.
Over the last two years I've made a number of visits to Arkaroola and from time to time I'll be posting the photos I have taken.
If you want to find out more about the uranium mining issue on Arkaroola go to mining at Arkaroola.
Apart from the uranium, Mt Gee is unique because of the variety of quartz crystals formed there several hundred million years ago.
The third highest peak in the Flinders Ranges, Mt McKinlay-Wayanha sits in the background. Google Maps – Arkaroola Village SA)