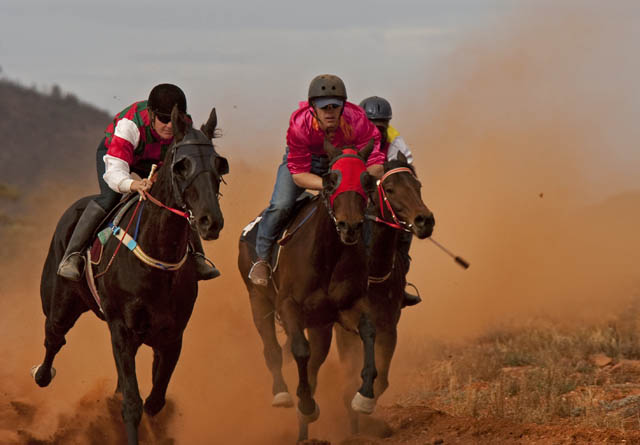 A Day at the Races……..Outback Style
Posted by webmaster
On July 14, 2009
0 Comments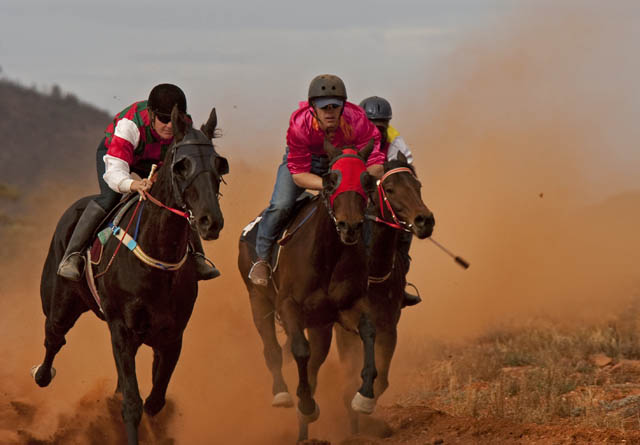 It may not have all the glamour of a city race meet but it makes up for it with lots of dust, good humour and plenty of country hospitality.
I've been on the road for a while and one of the events I wanted to attend was the annual gymkhana at Angepina (Google Maps – Nepabunna), a station in the northern Flinders. It includes the running of the Angepina Cup.
Now there weren't a lot of entries for the event….just three, but it didn't really matter. Raced over 1400 metres the couple of hundred or so people who turned up for the day enjoyed all the fun.


Apart from the gymkhana there was one other horse race event….it mustered two horses but one bolted and lost it's rider so the only other contestant had a pretty easy ride to the finish line.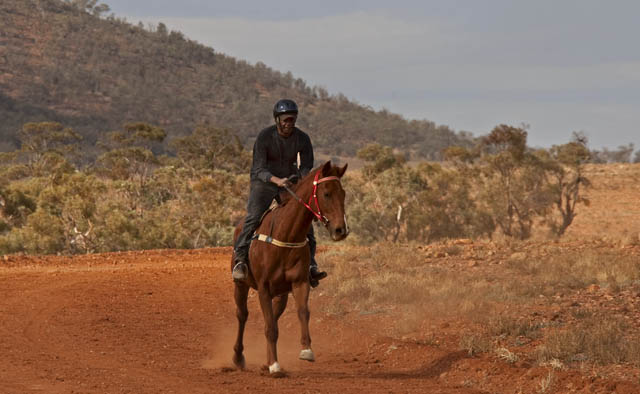 The day's organised by the people from the Nepabunna Community half way between Copley and Leigh Creek.
They do a wonderful job. There's plenty to eat. lots of action. and a chance to catch up with old friends and neighbors.
Beats the hell out of any race meeting I've attended in the city and none of the horses had to be put down either. I can thoroughly recommend it.