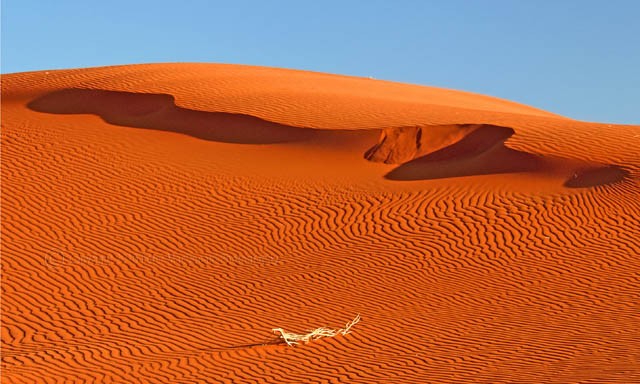 Ediacaran Dune
Posted by webmaster
On July 5, 2009
0 Comments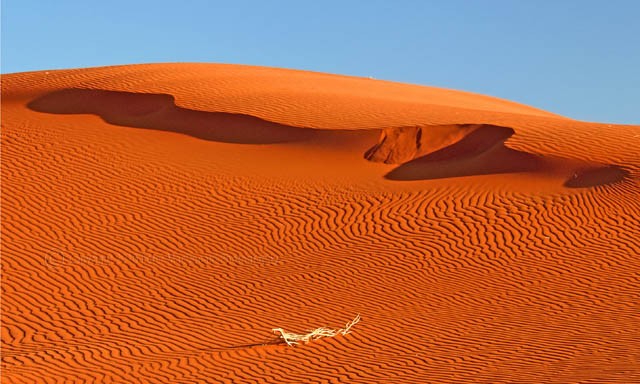 The deserts of the Australian Outback are known for their spectacular sand dunes and there've been plenty of photos taken of them over the years.
They run mostly north to south and were formed in the last ice age by howling winds, the strength of which we can only imagine. Howling winds played a major part in producing these photographs.
The dune is just east of Lake Torrens in the Strzelecki desert and there'd been really strong north-westerly winds for two days. Not a footprint in sight and the wind had created its own artwork with ripples and swirling designs.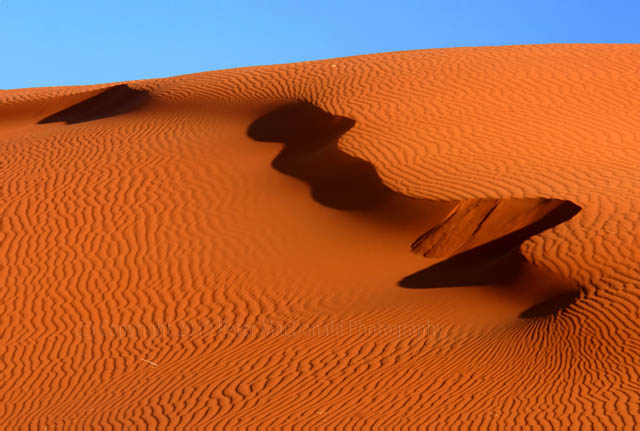 The wind was still blowing on the afternoon I took these photos but two things happened as the sun sank into the western horizon.
First, the winds dropped and the fine mist of sand that was blowing on the top of the dune disappeared. And as last light approached, the colour of the sand reddened dramatically.
While there are many famous and much photographed dunes around Alice Springs, Birdsville and the Simpson Desert this one near Lake Torrens is equally spectacular but something of a hidden treasure.