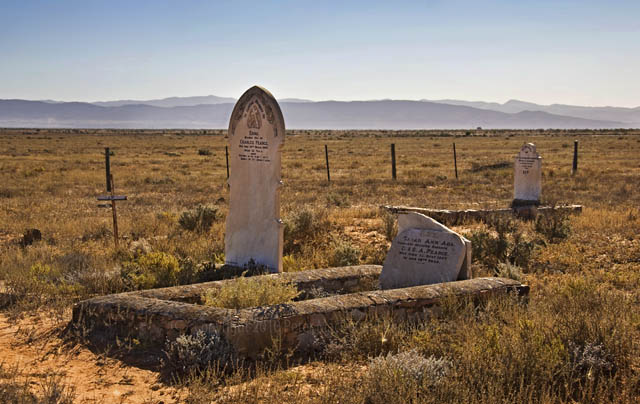 In Loving Memory
Posted by webmaster
On July 26, 2009
1 Comments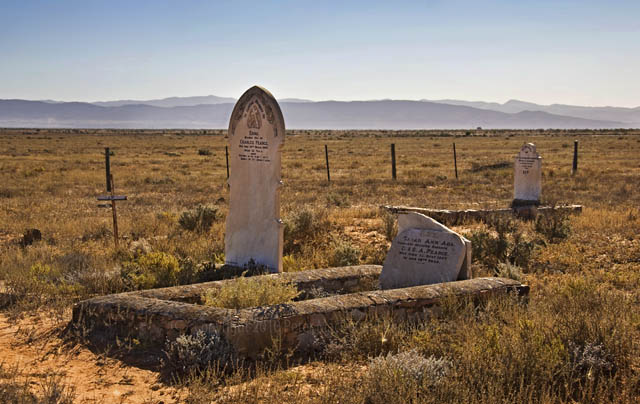 There are cemeteries like this dotted all over the Outback. The
headstones make interesting reading – in some cases a record of whole
families who came to these parts more than a hundred years ago.
I always notice the young ones, the teenagers, the babies, the young
women who died in childbirth, the stockman drowned in a flooded creek.
The inscriptions underline the fact the people in this part of the world
then were very gutsy.
Whatever the reason they are buried here, I have to reckon they are
lucky. Better  to be out in beautiful country like this than in a city
cemetery, lost among the many thousands and dug up after a few decades
to make room for some other poor bastard.
Here, at least people come, read the inscriptions and take with them a
little better understanding of life in the bush.