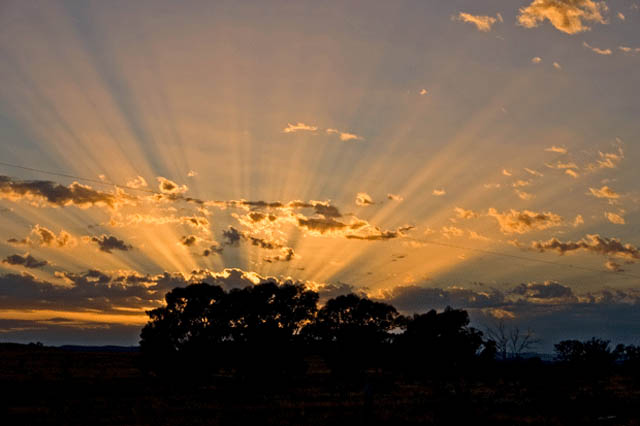 Morning Glory
Posted by webmaster
On July 26, 2009
2 Comments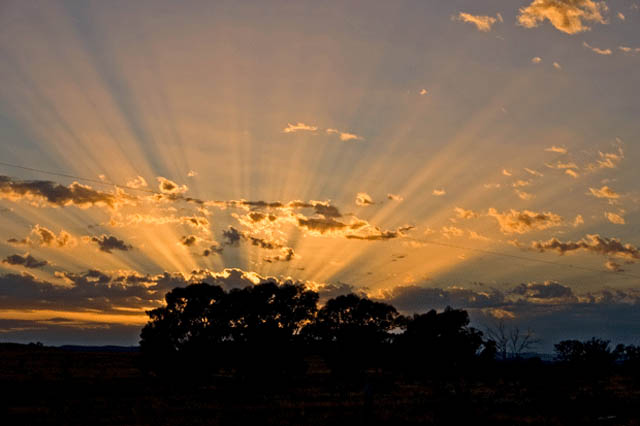 Not many of us can walk out their front door in the morning right into a
spiritual experience.
It's the upside of living in the country despite drought, flood, fire
and Telstra.
Not the easiest shot to get, particularly when the camera's nowhere
handy.
The trick though is to expose for a piece of the sky that's not part of
the bright sunlight.