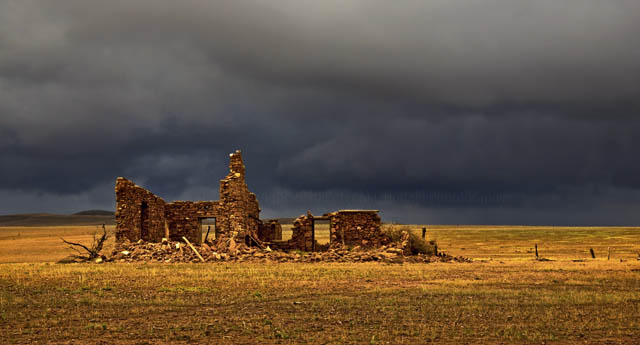 On the Road
Posted by webmaster
On July 6, 2009
1 Comments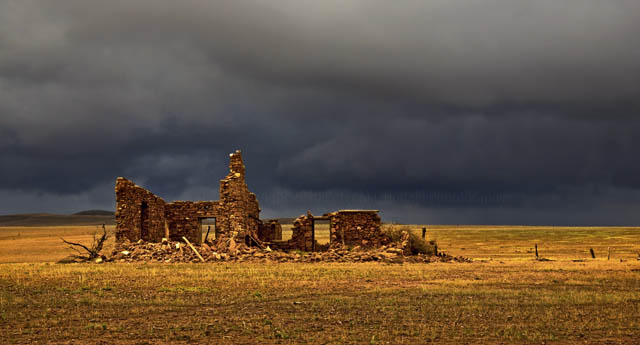 I drive past these ruins almost every day when I'm home.
They've got character and I've photographed them many times but I've never been able to do them justice until one day a month or so ago.
There are many old ruins in the Flinders and Outback – testament to the heartbreak and hardship the people in the region have had to face over time.
This one sits out on the Orrorroo to Hawker Road, surrounded by rolling hills but not a tree in sight.
Because it exudes an aura of lonely hardship the ruins and its surrounds have been used in two movies in recent times – one that Rachel Ward produced entitled 'Beautiful Kate" and the second a drama called "Road Train', yet to be screened.