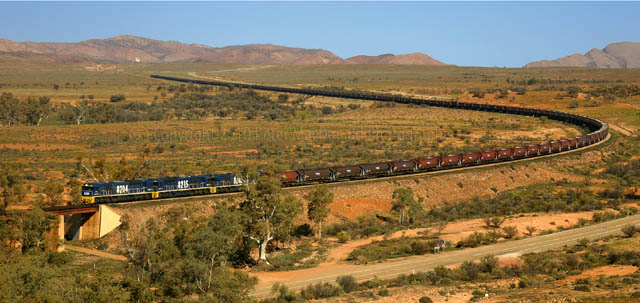 Steel Snake
Posted by webmaster
On July 26, 2009
0 Comments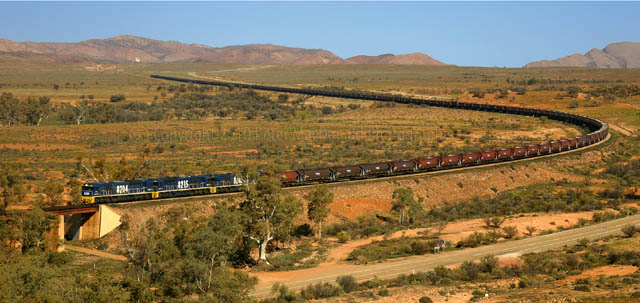 Just on three kilometres in length the Leigh Creek Coal Train is quite a sight by anyone's standards.
It's the longest train in Australia pulled by locomotives at one end. (A coal train with locomotives front and back operates in Queensland and is longer). Three locomotives coupled together pull around 160 wagons laden with coal 250 kilometres to the Port Augusta power station every day. (Google Maps – Leigh Creek)
The Mine has been operating since 1943 so an enormous amount of brown coal has been moved south since then.
The train travels at no more than 80 kilometres an hour and because of the temperatures in summer does the round trip at night because the intense heat of the day sometimes buckles the tracks.