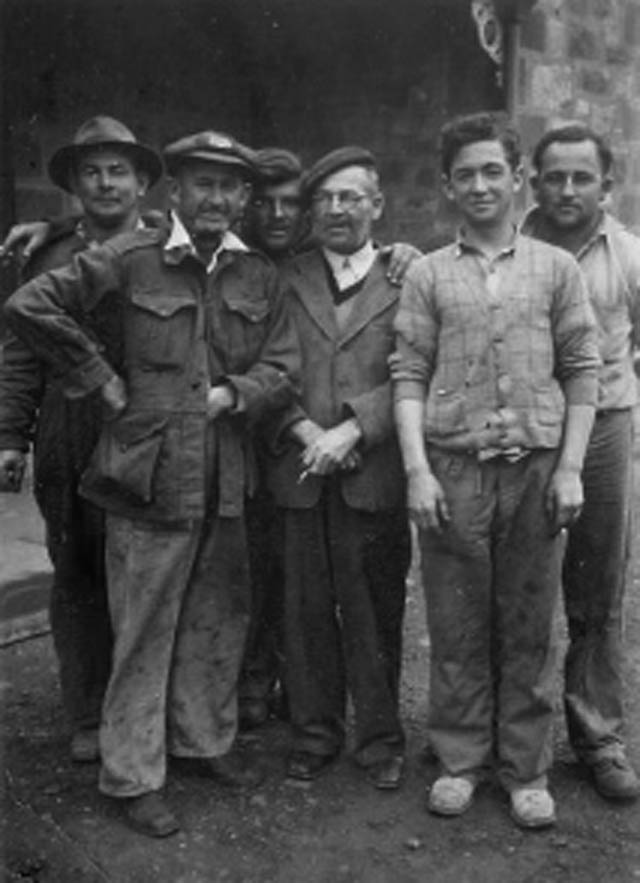 Flood, Havoc and History Pt. 3
Posted by webmaster
On August 17, 2009
1 Comments
When you start talking about floods, someone's always got a story. Sometimes they have a photo or two as well.
Robyn Barratt sent me a series of flood photos taken in Cradock back in 1950. Robyn doesn't remember a lot about the flood then but her mother and father Dick and Joan Barratt ran the Cradock Hotel and took the photos.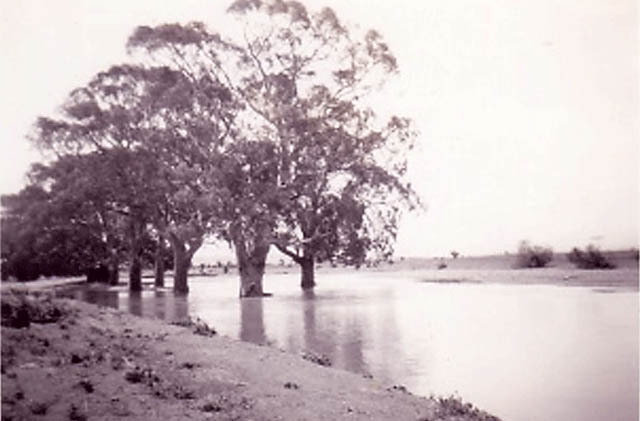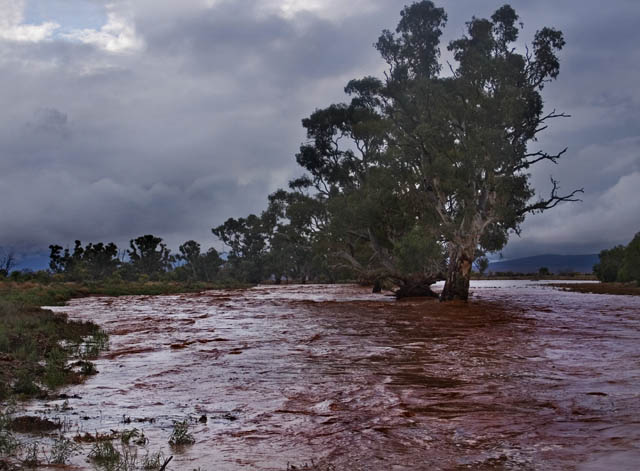 Surprisingly two of the photos she sent me matched up with ones I took last year when a sudden deluge in the surrounding hills caused the creek there to flood.
It cut the the road, stranded travellers and generally caused disruption and chaos.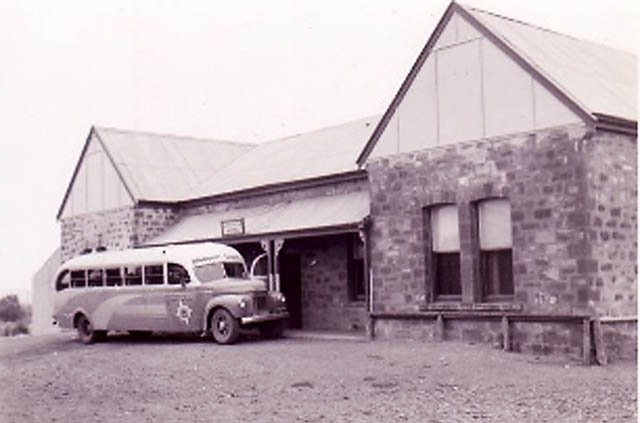 I love the photograph of the old bus and the one Robyn sent of some unnamed blokes who happened to be there at the time.
I'm surprised at how short they all seem as a group compared to what men around the neighborhood are today.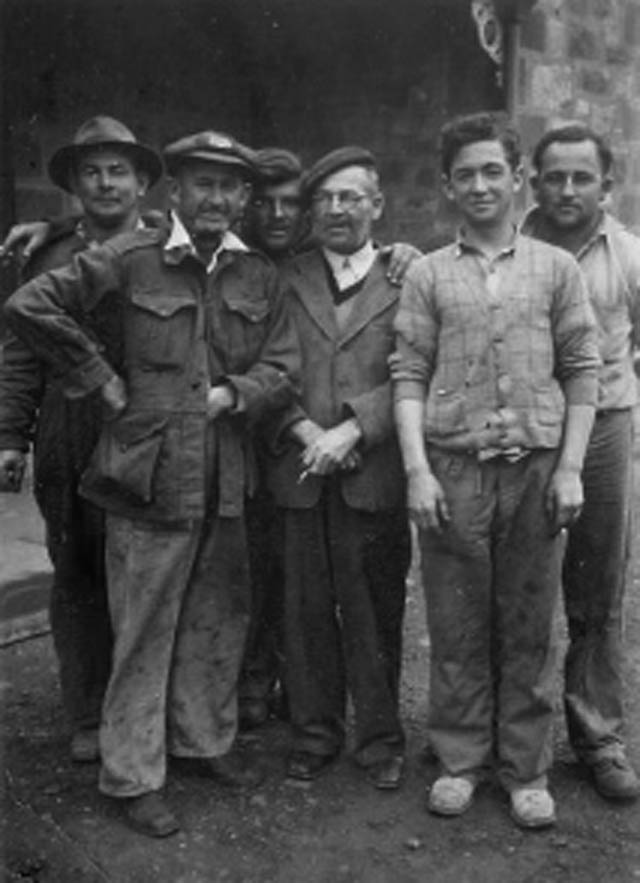 (Google Maps – Cradock SA)