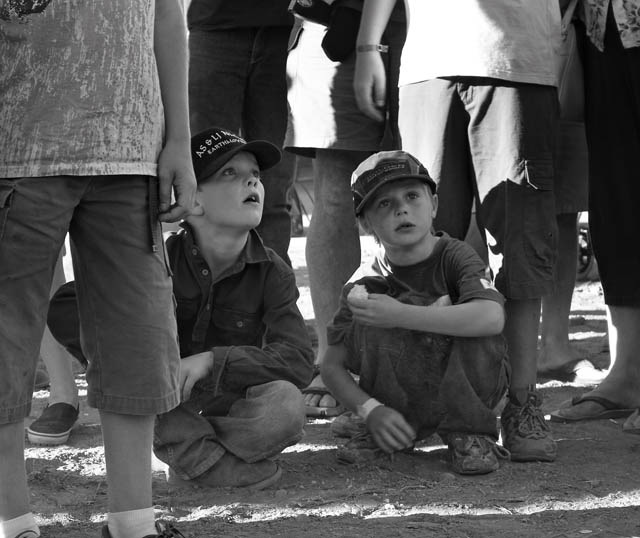 Gobsmacked
Posted by webmaster
On August 7, 2009
3 Comments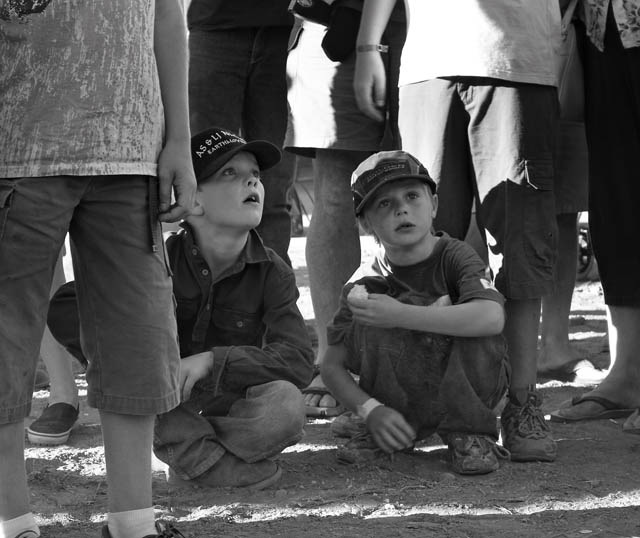 A perfect example of what's become an overworked word.
It's in between events at an Outback race meeting, there's a slab of beer up for grabs and the competition is keen.
To win the beer blokes have to throw a twenty cent coin onto the upturned edge of the slab from about six or seven metres away.
To get a front row view of the action the only way in was to crawl through the legs.
The untasted crumbs on the lips does it for the sentimental bloke.