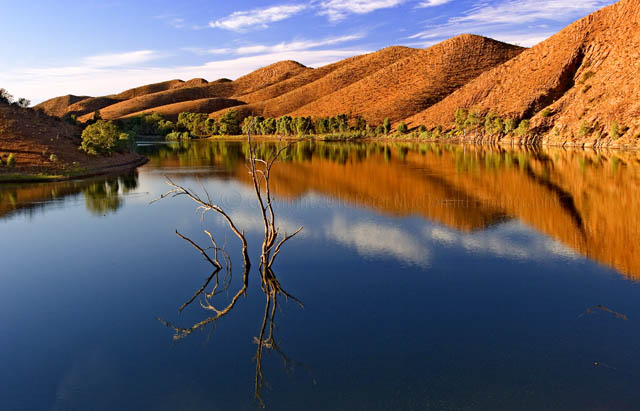 Just Add Water
Posted by webmaster
On August 17, 2009
1 Comments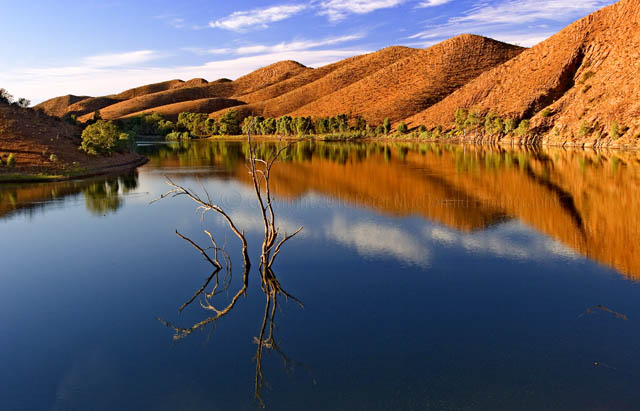 Water was added to this valley years ago when it was turned into a dam to supply water for Leigh Creek, a town that supports the vast coal mining operation nearby.
Aroona Dam is a beautiful oasis and is the largest body of fresh water in a vast arid region.
Sometimes being a landscape photographer has its surprises.
\
I'd worked this scene over since before sunrise without too much success. I'd packed up and was heading back up the hill when I turned and found the light just perfect.
It lasted about five minutes – just enough time for me to set up again. Getting the half submerged dead tree which must have been extremely tall was a necessary element for me.
(Google Maps – Leigh Creek SA)