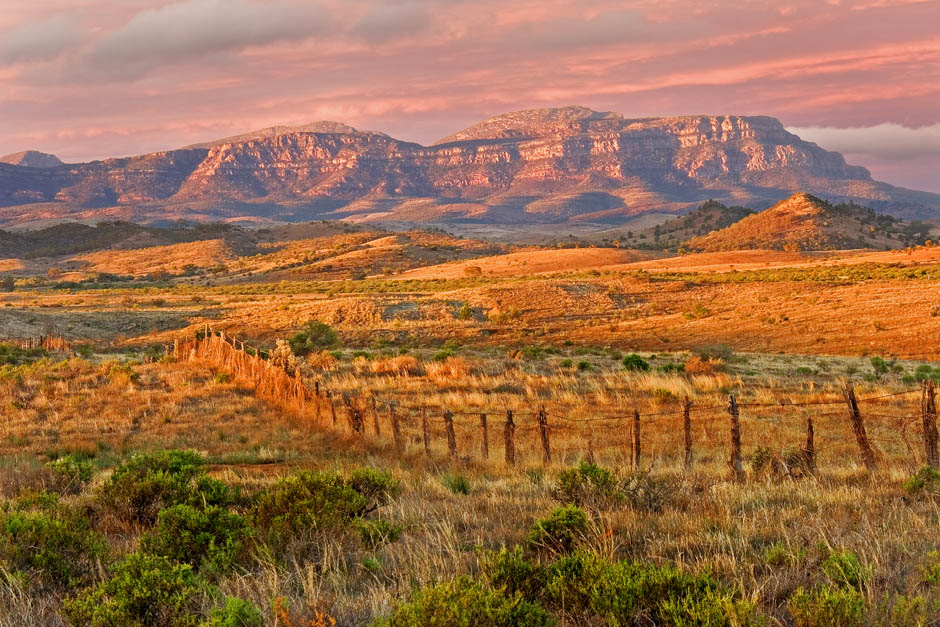 Rawnsley Bluff
Posted by webmaster
On August 17, 2009
2 Comments
The afternoon sunset, a clearing rainstorm and the south-eastern end of Wilpena Pound combine to make this image so spectacular.
Rawnsley Bluff is one of the outstanding features of the Pound, a landmark in the Flinders Ranges visited by many thousands each year.
Rawnsley Park station at the base of the bluff has excellent facilities for all types of visitors and another place I can recommend.
Rawnsley Park Station website
(Google Maps – Wilpena Pound SA)