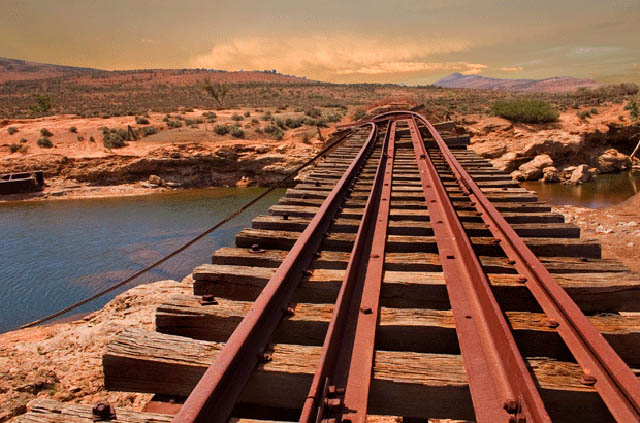 The Kanyaka Bridge
Posted by webmaster
On August 17, 2009
1 Comments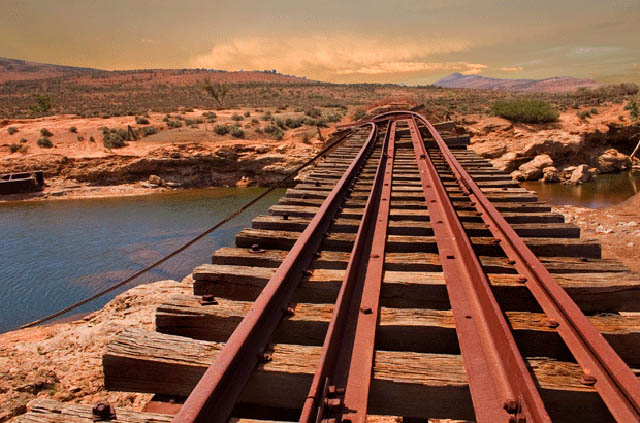 The Kanyaka Bridge, was built in the early 1880s as part of the original Ghan train line between Adelaide and Alice Springs.
For more than a century it remained intact until January 2007 when the worst flood in living memory swept away the massive central pylon of concrete and stone (Refer Flood, Havoc and History Pts 1,2 & 3).
The photograph was taken shortly after the flood. Another photo of the bridge and taken some time later entitled "Outback Blue" was posted on the 17th of June.
On a shoot for the next five days. More pictures after Monday the 24th.
(Google Maps – Kanyaka)