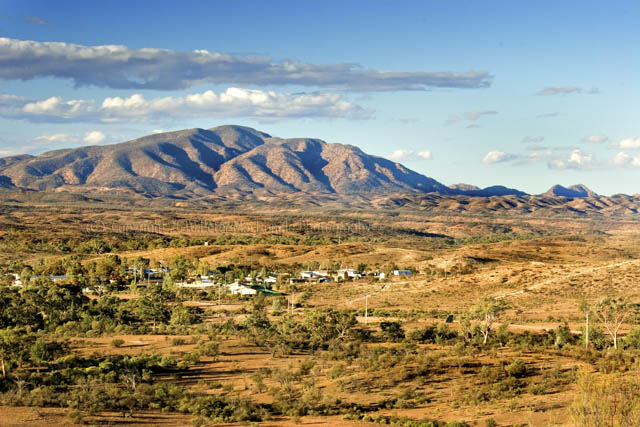 Wayanha
Posted by webmaster
On August 27, 2009
0 Comments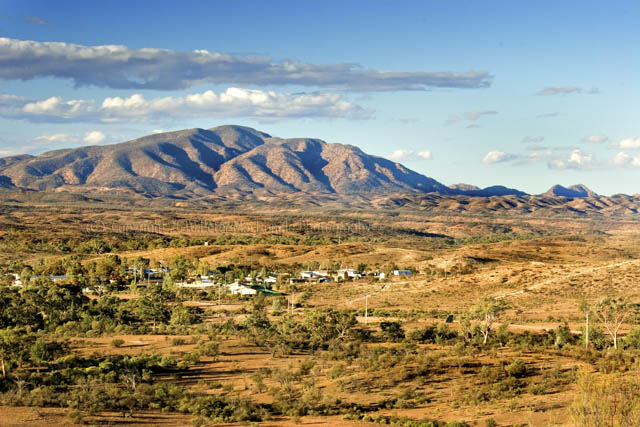 Wayanha or Mt. McKinlay, the third highest peak in the Flinders Ranges is the heartland of the Adnyamathanha country.
The imposing mountain, with its large plateaus, deeply cut gorges and secret waterholes is central to many of the Dreamtime stories belonging to the Adnyamathanha people.
Wayanha overlooks the small community of Nepabunna where many of them live today.
The traditional story of the two hills on the right hand side of the photo, Tyakatya, Wirnga or the two old women are of great significance to the Adnyamathanha people and tell of how life was a constant struggle for survival in this country.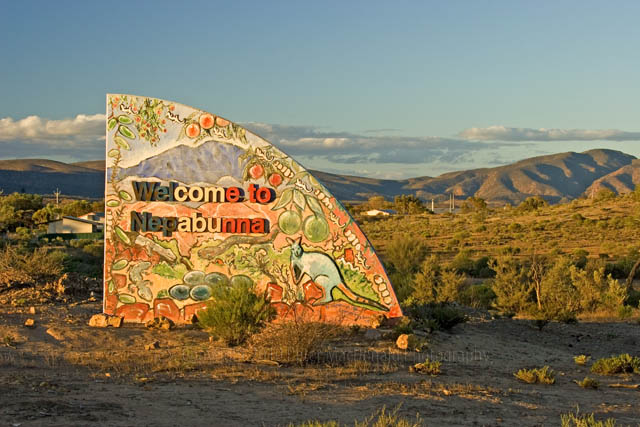 Nepabunna today is a welcoming place, very peaceful. It's worth a stop off at the community centre if you are passing through. The Sentimental Bloke is rather proud to have a giant print on canvas of the top photo hanging in the centre.
(Google Maps – Nepabunna SA)