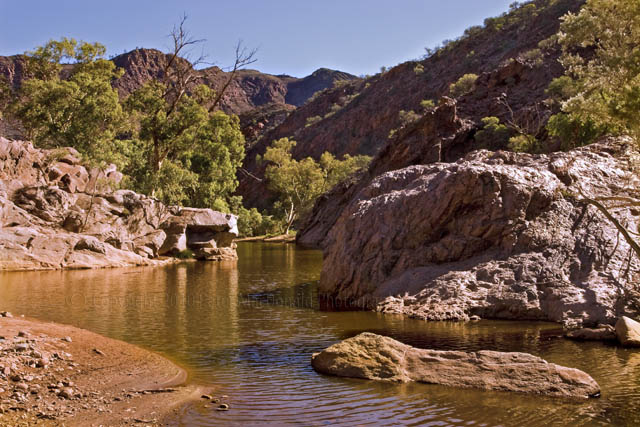 Akurra – the giant serpent of the Flinders Ranges
Posted by webmaster
On September 6, 2009
1 Comments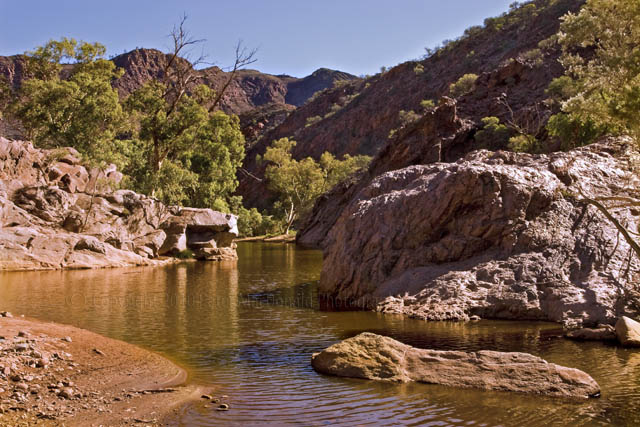 The Arkaroola Creek is one of the main waterways of the northern Flinders Ranges.
The creek, and the beautiful waterholes along its path are said to have been created by Akurra, the giant serpent.
The traditional stories of the Adnyamathanha people say Akurra drank nearby Lake Frome dry and still lives in the mountains to this day.
When taking this photograph I was intent on getting as much of the length of Arkaroola Waterhole as possible.
Maybe it was just the heat and the flies, or just spending too much time out here alone but it seems, in this photo, the giant head of Akurra is drinking from the water.