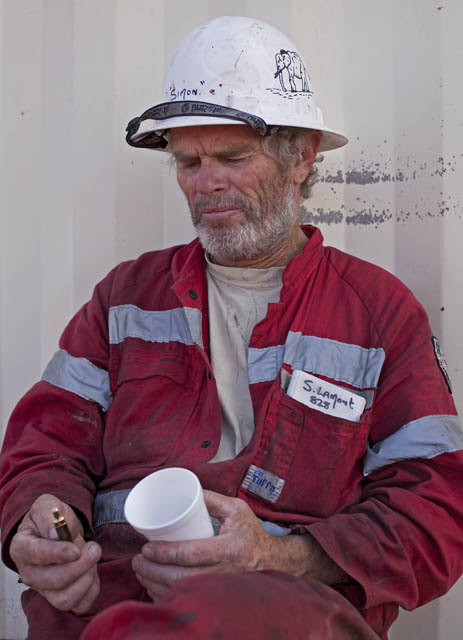 The Other Face of the Outback
Posted by webmaster
On September 15, 2009
3 Comments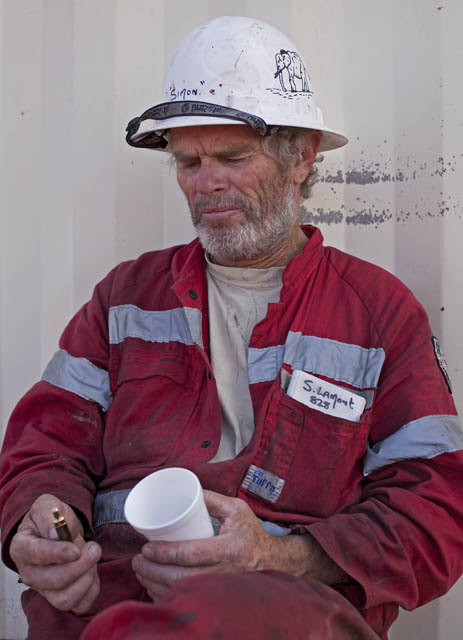 Simon is a driller working on a massive rig out on the plains east of the Flinders Ranges.
He's part of a crew drilling deep into the earth's crust to find hot rock that may one day soon produce vast amounts of environmentally clean electricity.
Simon was a gold miner in Zimbabwe employing 300 people before Mugabe's regime forced him to leave.
He's pretty philosophical about it though, saying Australia is a land of milk and honey. Working three air flights from home is OK too. He' s at the drill site two weeks on and two off.
I've just spent a few days photographing at the rig, an 'Eiffel Tower' in the middle of nowhere. Pictures of that coming up later.