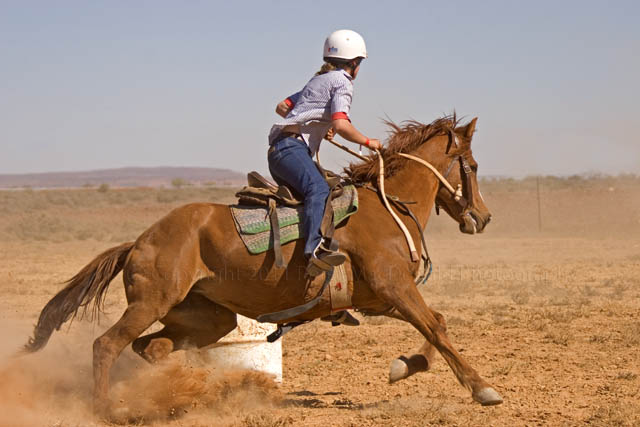 Trackside
Posted by webmaster
On September 13, 2009
1 Comments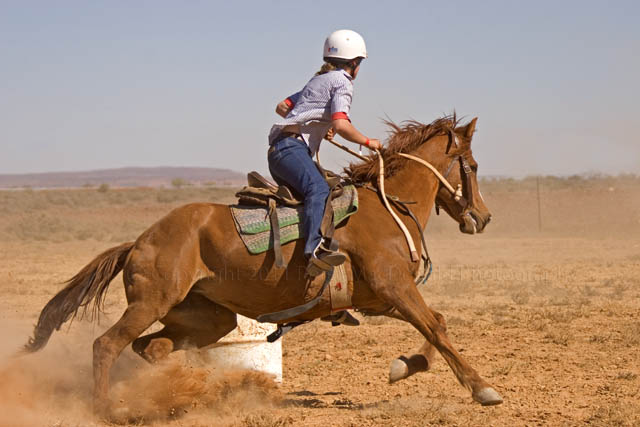 Even if you haven't any knowledge or interest in horse events, this shot is all about style and grace.
Watching the riders go round the barrels I saw different styles and different levels of precision.
This young lady and her willing horse stood out.
Each time she rounded the barrel, the horse's head was high……..the rider attacking at every stride.
A favorite shot because it captures the explosive yet controlled moment – the rider's eyes already aimed at the next barrel.
She won on the day too.