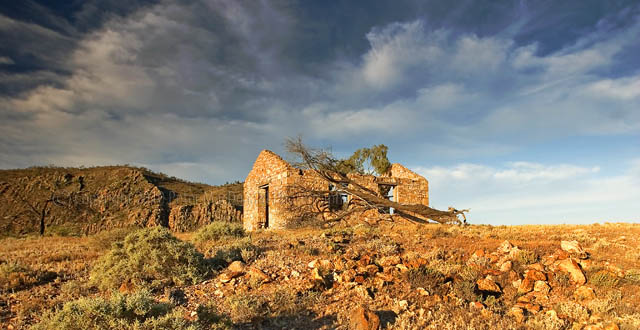 Sliding Rock
Posted by webmaster
On October 20, 2009
2 Comments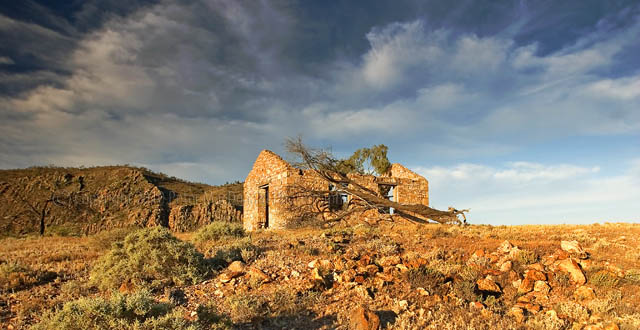 Mining a century or more ago was not for the faint-hearted. There was no fly-in-fly-out or roatating shifts..
What was once the Assay office at the Sliding Rock copper mine stands in ruins more than 130 years after it closed for business.
A whole community complete with hotel, butcher shop and family homes sprung up here when copper was discovered in 1870.
The mining work was substantial until water flooded the mines seven years later and the town was doomed.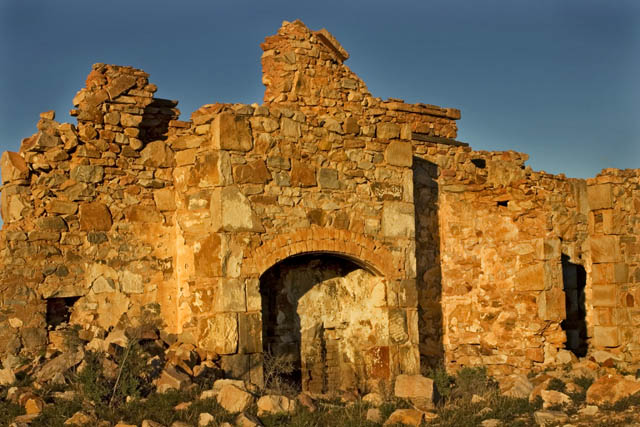 Sliding Rock is on Warraweena conservations park east of Beltana in the northern Flinders Ranges. It's well worth a look at, as even today much of the mine and the town are still there.
The fireplace in the hotel still stands
Ruins of the Sliding Rock Hotel not far from the mine shaft and the copper smelter.