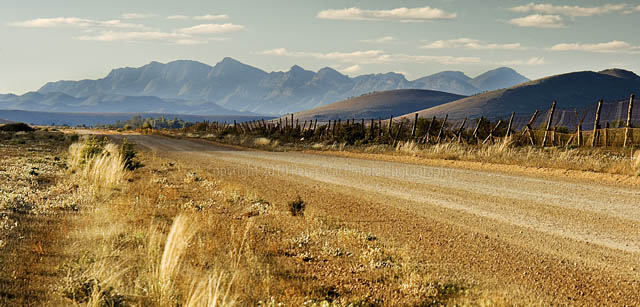 The Old Dog Fence
Posted by webmaster
On October 23, 2009
3 Comments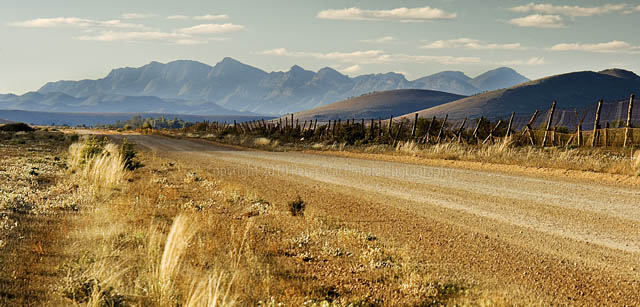 In Australia, dog fences have been part of the Outback for nearly two hundred years.
Built to protect sheep and cattle from marauding wild dogs and dingoes, the remnants of this bygone era still remain.
This one, with Wilpena Pound in the background is a long way from the existing fence, hundreds of kilometres to the north.