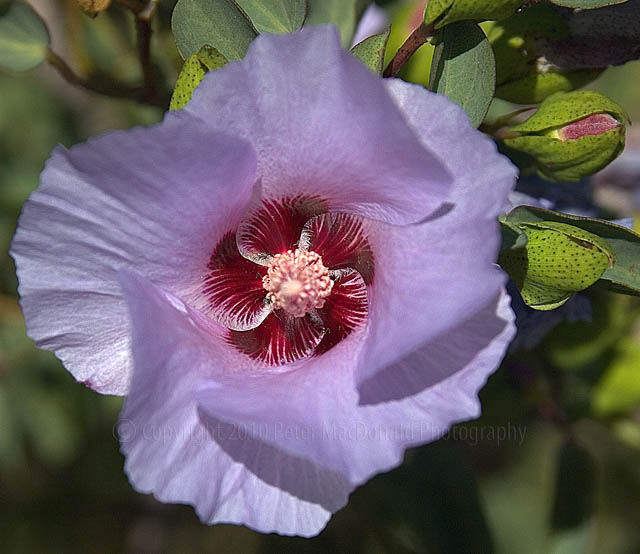 Spring Blooms (2)
Posted by webmaster
On November 4, 2009
0 Comments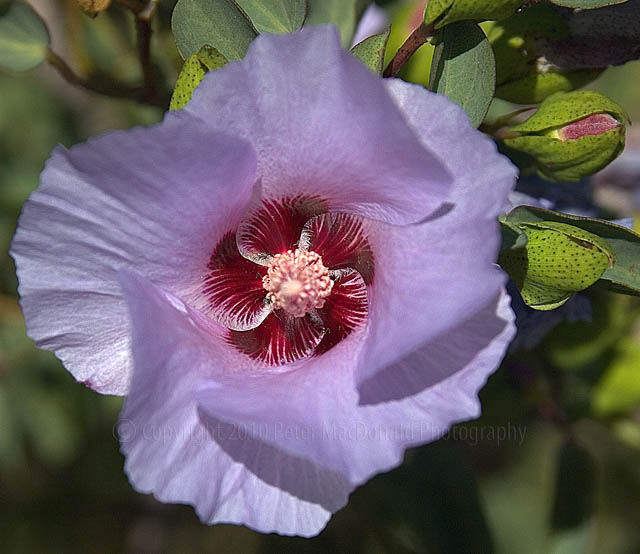 Because of the generally cool spring weather and the rains that have been falling recently, I was lucky enough to see a bush with these flowers in full bloom.
Like the Sturt Desert Pea it is an exquisite flower and it's hard to believe it blossoms in really harsh, arid country.
It's known as Sturt's Rose or Desert Rose and generally it's found in rocky areas and stony creekbeds.
It's the floral emblem of the Northern Territory but growths throughout Outback South Australia.
The bushes are not prolific and are hard to identify when not in flower.
Definitely worth seeing in real life though.