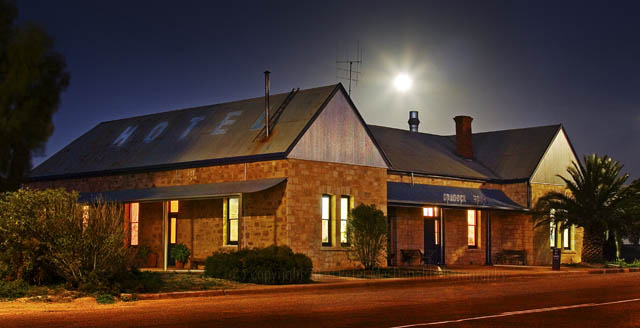 Beer's Up
Posted by webmaster
On December 8, 2009
1 Comments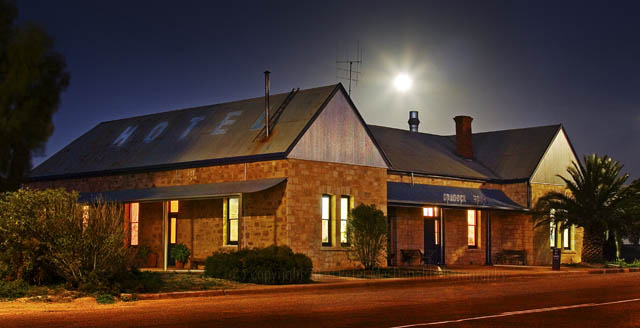 There's some very famous Outback pubs around this part of Australia. The Birdsville, Innamincka, Lyndhurst, Maree, William Creek to name but a few.
The Cradock Pub has had a pretty good reputation over the years for good food, a cold beer and a warm welcome.
If you blink, you'll miss Cradock. It's just two out-of-work churches, an old Police Station and the pub. Population four.
Shooting at night, for me at least is always a bit tricky but the results can look good when everything is done correctly.
A long exposure of several minutes was needed. A bloke walked out of the pub, hopped in his car and drove past me during the exposure. All you can see is his light in the foreground.