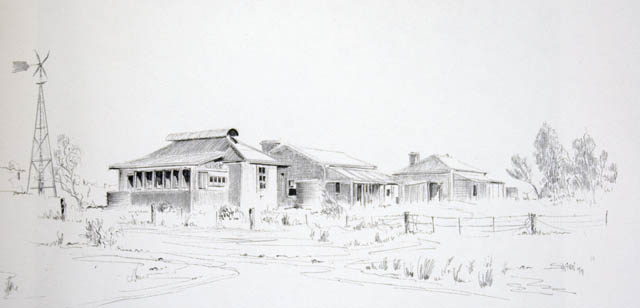 Changing Times
Posted by webmaster
On December 13, 2009
0 Comments
Continuing on with Bruce Swann's work, I was interested to see he's sketched two historc buildings at Beltana in South Australia's far north.
Beltana is almost a ghost town these days but, for almost 50 years until the 1920s, it was a hive of activity because of the mining operations there and in the surrounding district. It had a population of around 500.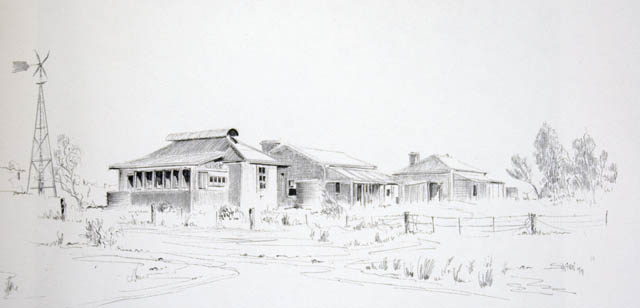 This is the old Australian Inland Mission which first served as the manse for Reverend John Flynn, the founder of the Royal Flying Doctor Service, in 1911. It was turned into the Mission nursing home in 1919 and continued untll the 1950s.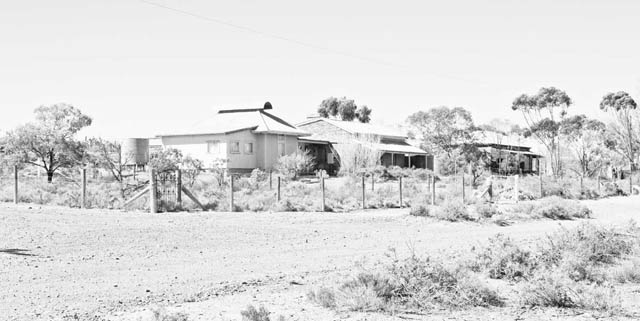 In the above shot I've photographed it as closely as I could to the aspect used by Bruce Swan and over exposed it to try to get an effect similar to his drawings.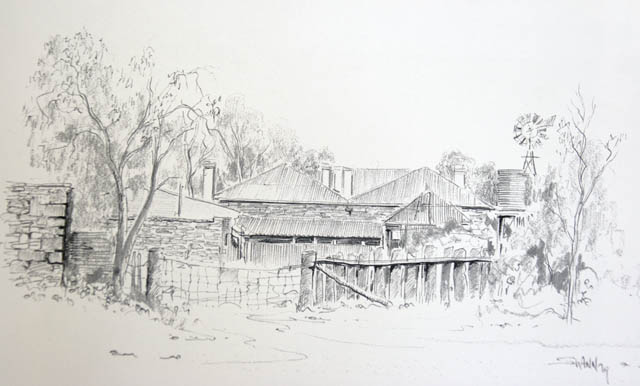 Similarly he sketched the rear of the Beltana Hotel, once an imposing 17 room building with a colourful history, that closed as a pub in the 1950s but remaiins in reasonable repair to this day.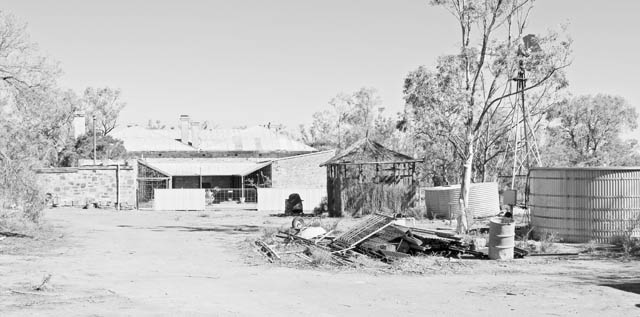 And again, this is what the back of the old pub looks like today. I over exposed the shot above to try to get a good comparison with the artist's drawings.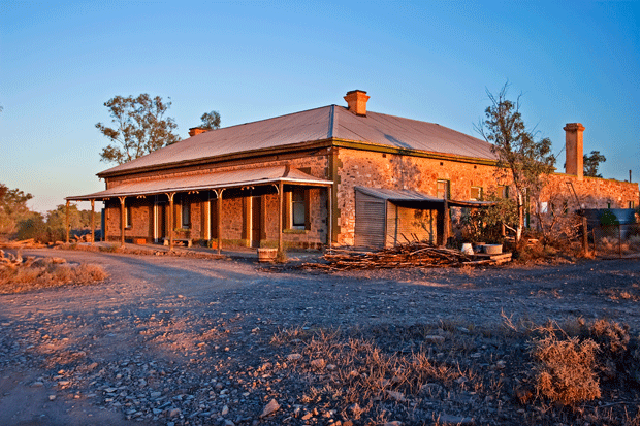 The former hotel in all its current glory.