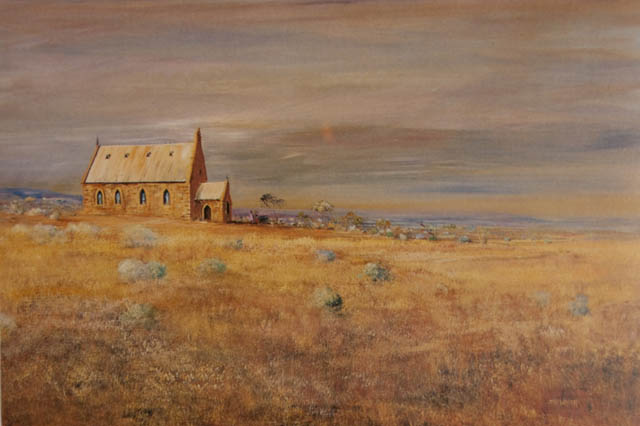 Gone to God
Posted by webmaster
On December 17, 2009
2 Comments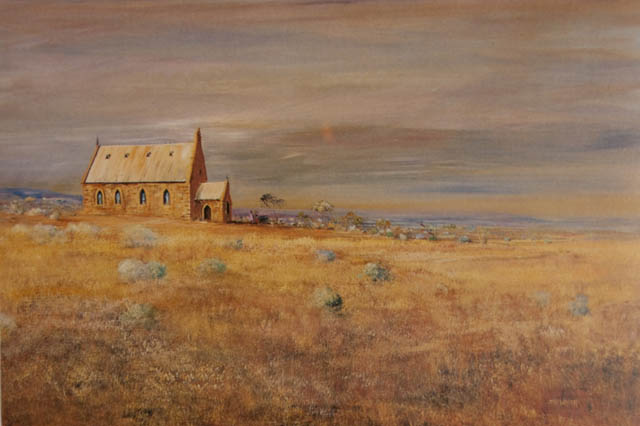 A painting by artist Bruce Swann caught my eye in his book, Swann's Australia.
It's the Our Lady of Mt Carmel Church at Dawson. I'm not familiar with the church, but Dawson is one of those tiny, almost forgotten townships north of Peterborough in South Australia.
The thing that caught my eye was the architecture of the church and it reminded me of St Cecilia's Catholic church at Cradock which is of similar design, if a little more grand.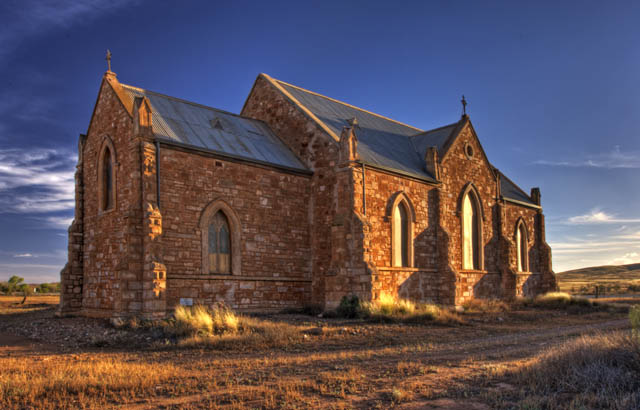 It's astonishing this beautiful building still stands in such an isolated of place. But it was built to withstand the test of time and the workmanship, both inside and out, is meticulous.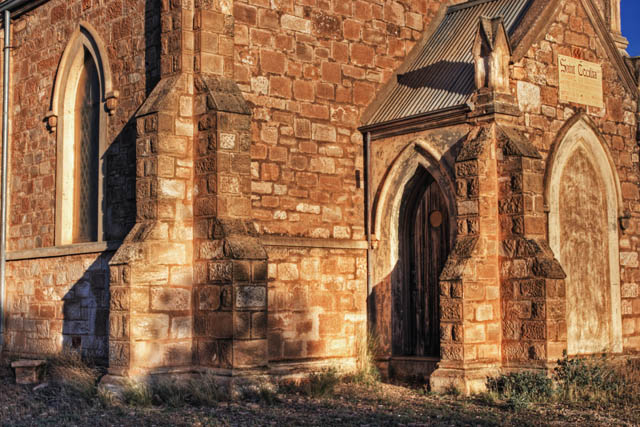 St Cecilia's for a time became the venue for murder mystery nights – a bit of a come down from it's more holy beginning. Now even the murder mysteries have died off.