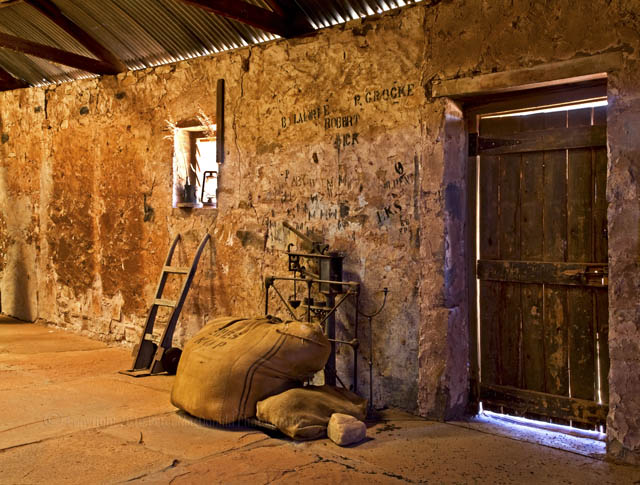 Swanning through the Outback (2)
Posted by webmaster
On December 11, 2009
0 Comments
Bruce Swann's many drawing on Outback stations from the Northern Territory, through South Australia, New South Wales and Western Australia didn't just cover the more imposing homesteads and woolsheds.
He often sketched telling scenes that depicted life on these outposts of civilisation – stockyards, tack rooms, old carts and equipment, even outback racecourses and their dunnies. (Dunny – outside toilet)
This drawing inside a woolshed captures some of the paraphernalia associated with shearing – the wool press, scales and stencils used to label the bales filled with wool.
It's an interesting sketch because I was trying to achieve the same thing when photographing the Nilpena station woolshed, which today is unused because beef cattle have replaced the sheep..