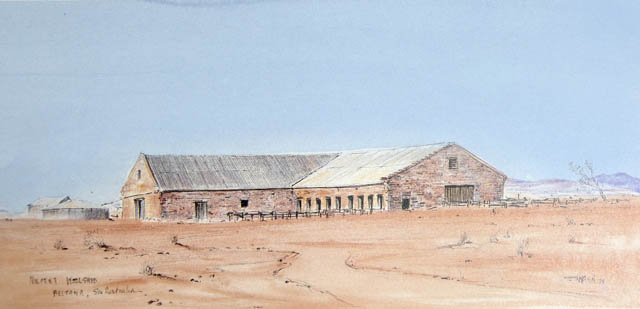 Swanning through the Outback
Posted by webmaster
On December 10, 2009
3 Comments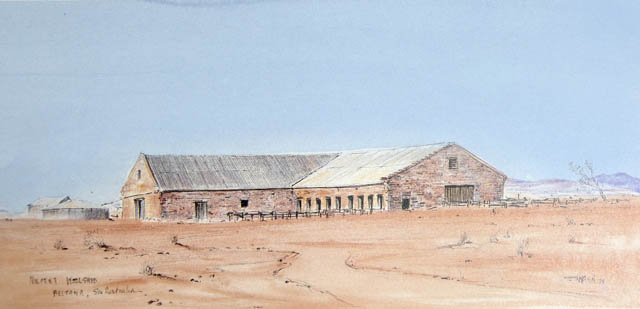 A couple of months ago I was given a book that has inspired a greater interest for me in the many ruins and old buildings of the Outback.
It's a collection of drawings, water colour and oil paintings of Outback homesteads, woodsheds and stockyards by South Australian artist Bruce Swann.
It was given to me by his son Phil and it turned out to be a better gift than he could have imagined.
His father was a stock auctioneer who travelled much of Outback Australia with his work. His greatest talent though, was drawing and painting the buildings and structures he saw in his travels. A lot of them have now become disused or ruins, others modernised or pulled down so it's a good record of a changing world.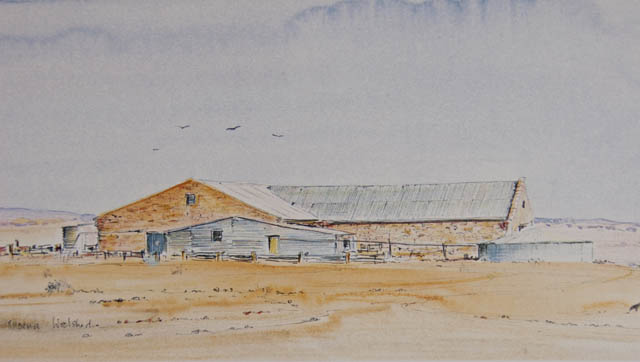 From time to time I come across the same buildings Bruce Swann drew decades ago and there's now a link there for me to work with, for he's caught the peace and beauty that is often associated with these old buildings or the sense of adversity in what is a hard and arid landscape.
There are at least four books that have been published of Swann's work and some of his original drawings and painting are among some major collections here and overseas.
From the book "Swann's Australia" I've taken these two water colours of the Nilpena Woolshed along with two of my own photographs.