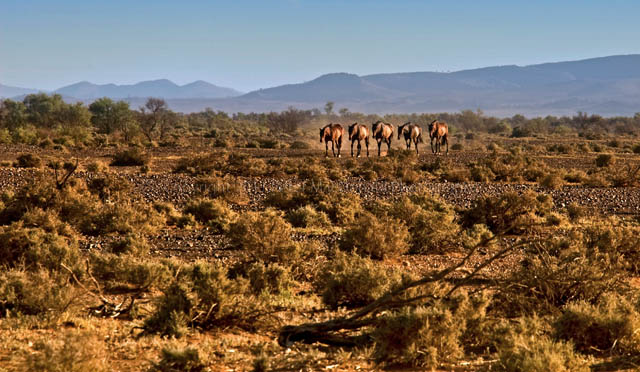 Hot on the Trail
Posted by webmaster
On February 17, 2010
2 Comments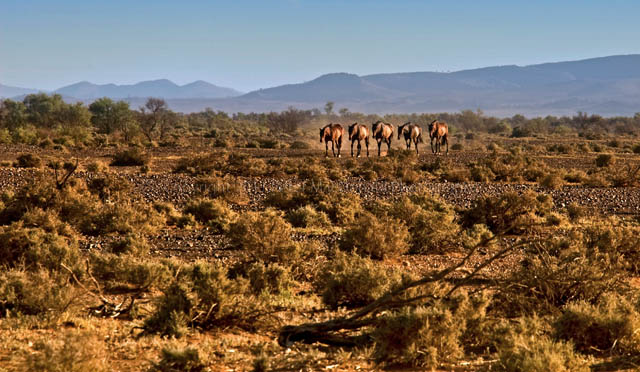 Sometimes a picture can be deceiving, like this one.
I was looking after these horses and some cattle in the northern Flinders Ranges last summer. I just had to make sure the water was OK and feed them a bale of hay every second day.
It's first light and horses are coming in for the hay.
What the picture isn't telling you is that it's the middle of a heat wave. Every day it's been 50 degrees Celsius and at night it only managed to get as low as 37 degrees.
The golden rays of the morning sun are hiding all that.
These horses are generally pretty frisky. I suppose their demeanor is the only clue.