Tears in the Dust
Posted by webmaster
On March 4, 2010
4 Comments
I had a request for some photos from last year's Angepina race meeting and when looking for the photos I found the following little drama, which I had forgotten about.


It's a race around the barrels and one young aboriginal boy is showing what a great horseman he's likely to be one day.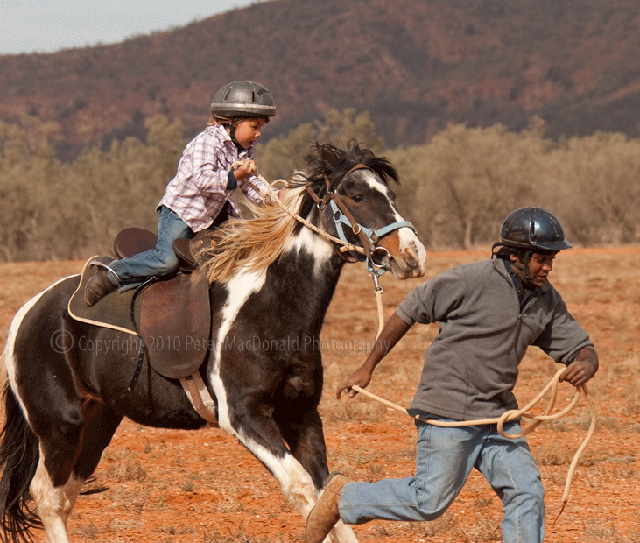 Unfortunately his older brother was a bit too keen on winning the race and our horseman is about to be
dumped unceremoniously from his steed.
Too bad I missed the action….but there was some sympathic encouragement and comfort when the tears started to flow
Mum was soon on the scene to soothe away the hurt and shock.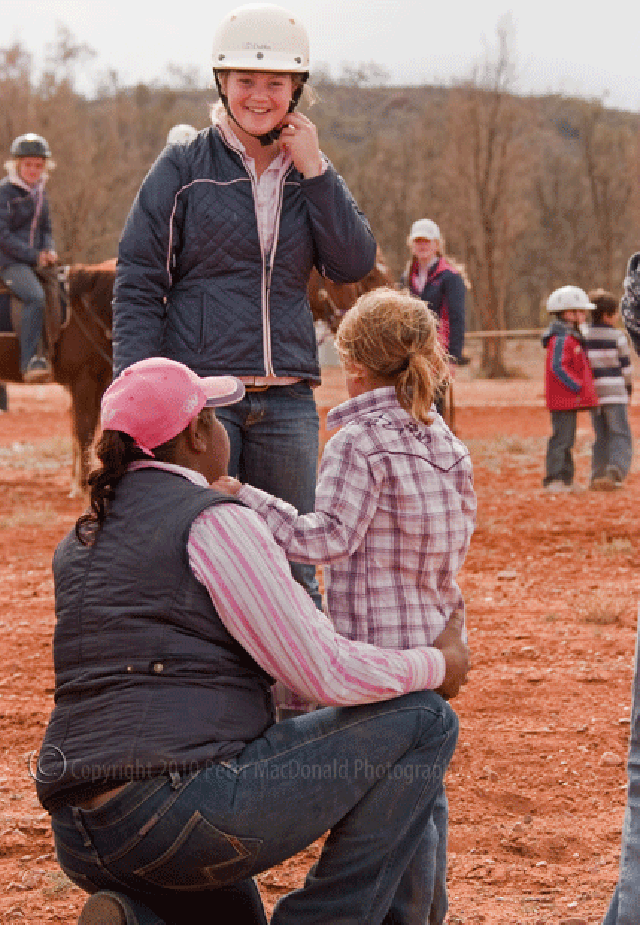 "Get back on the horse straight away" seems to be the advice from one of the really experienced riders, who no doubt had been in the same situation plenty of times before,
There was an offer to use her horse and after a few minor adjustments this gutsy young fellow was back in the saddle.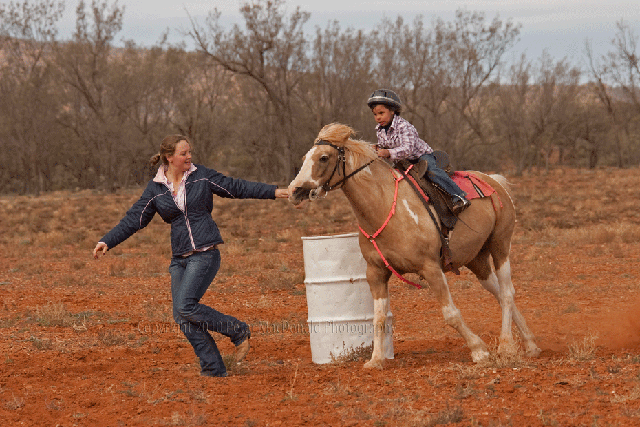 Considering his size, the size of the horse and how far he could fall, it's a pretty brave effort.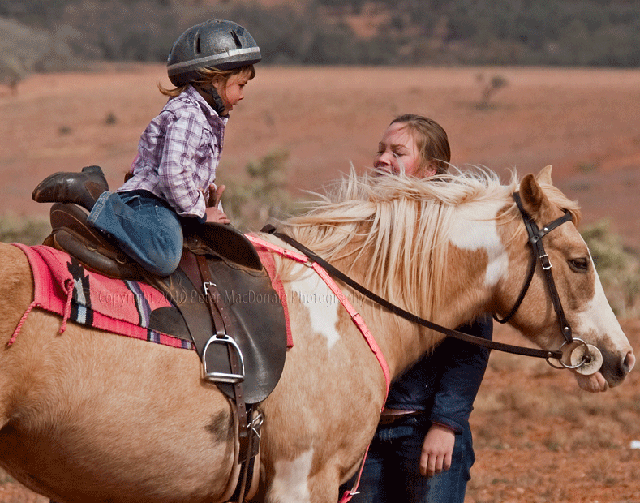 Words of encouragement and congratulation at the finishing post. The spill now forgotten..