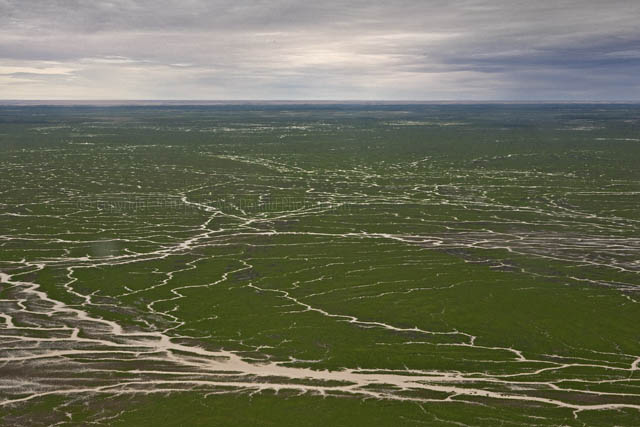 Contrasts
Posted by webmaster
On April 18, 2010
0 Comments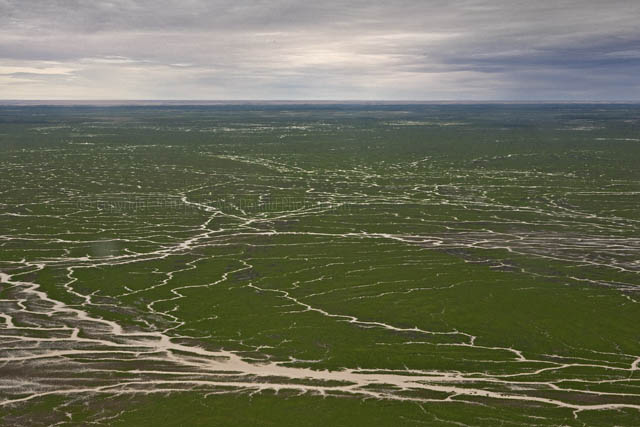 Goyder Lagoon – a real contrast to the seemingly endless salt of Lake Eyre. The tentacles of water that pervade this swamp that's south of Birdsville just go on and on.
Currently the most outstanding feature is the strong, rich, almost iridescent green colour that stretches for just about as far as the eye can see.
Goyder Lagoon is fed by the Diamantina River and sometimes if it fills, the overflow runs into Lake Eyre on it's eastern shore – eventually meeting waters of the Warburton coming from the north.
It's not hard to see why the early European explorers, Edward Eyre, John Stuart, George Goyder and others were looking for an inland sea.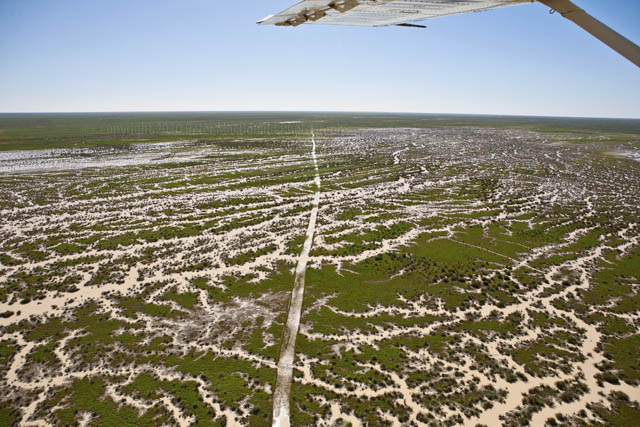 Flying over it though it's hard to imagine how they made it through such inhospitable terrain without the convenience of modern vehicles and equipment.
Canon 5D Mk 1, Canon EF 24-70mm f2.8L USM lens , f16, 1/320 ISO 400 AWB and f16 1/400 ISO 400, AWB. Unable to avoid refections in the first image.