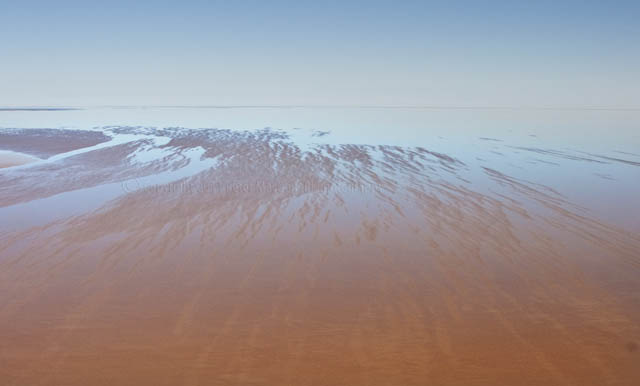 Elusive Horizon
Posted by webmaster
On April 15, 2010
1 Comments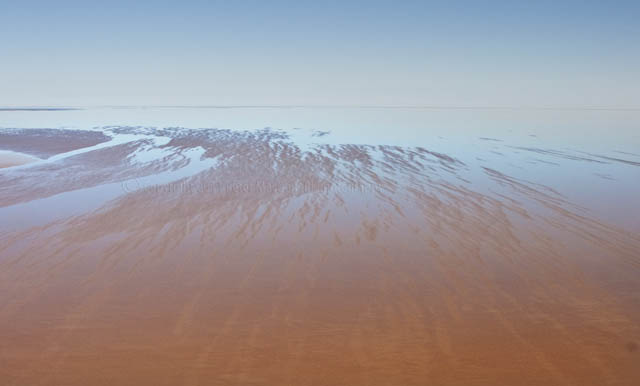 The image of Lake Eyre, close to the Warburton Groove loses a bit in the transfer to the web.
However when it's printed full size the sands, the water channels and the blend at the horizon with the sky will be be evident in full detail.
Taken at 500 feet above the water near the northern end of the lake, it shows just how vast Lake Eyre is and how much waters is flowing into it.
Canon 5D Mk 1, Canon EF24-70 f2.8L USM lens, f10 1/400 ISO 400