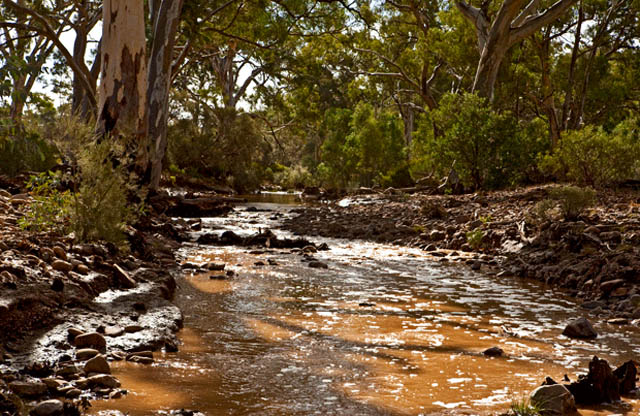 Here today, Gone Tomorrow
Posted by webmaster
On April 6, 2010
0 Comments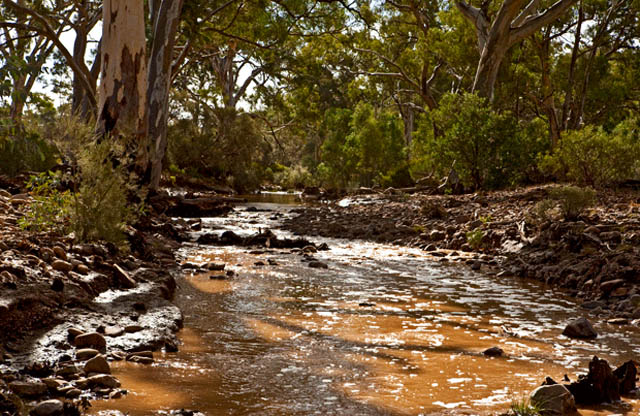 Fascinating to have passed through a dozen or so dry creek beds and come across a scene like this.
Blue skies everywhere but somewhere upstream a downpour has set just this one creek flowing.
Canon 5D, Canon EF 24-70mm f/2.8L USM lens, f/13 !/160 sec, -0.67 Exposure compensation, ISO 200, hand-held.