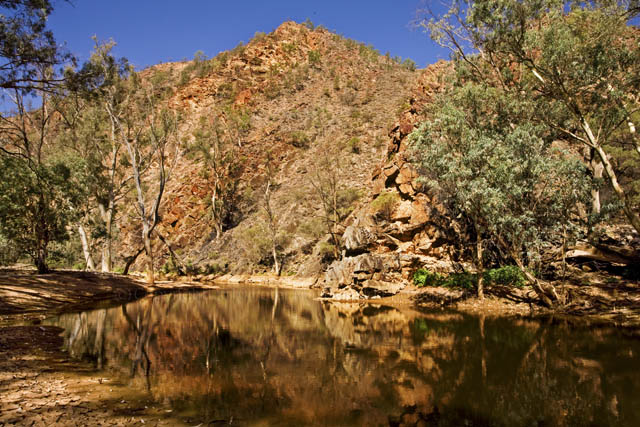 Just Add Water
Posted by webmaster
On April 5, 2010
2 Comments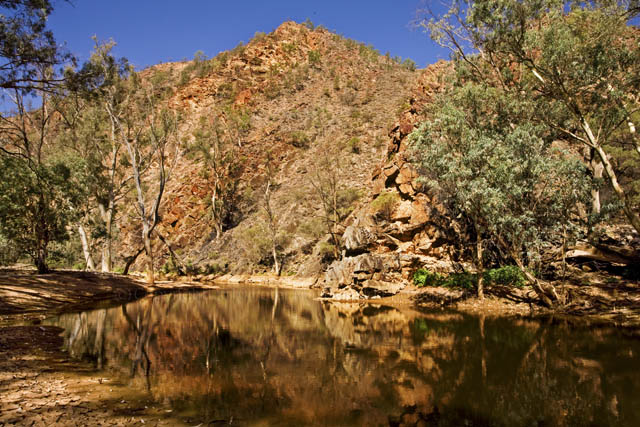 It doesn't take more than a few drops of rain to work some magic in desert country.
Recent good rains have made it worthwhile for people to visit this part of the world in the months to come.
Here an instant waterhole transforms a once parched landscape into a place of beauty.
Canon 5D, Lens Canon EF17-40mm f/4L USM 24 mm f/22 1/50 sec ISO 100