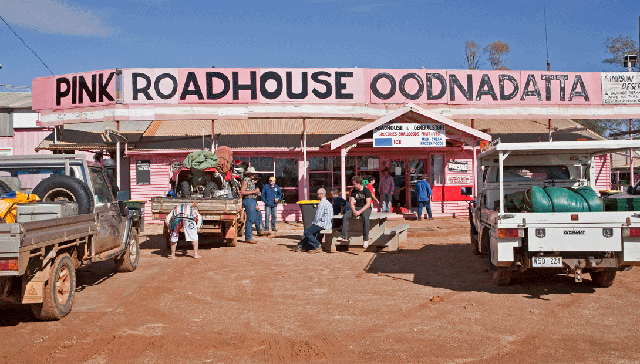 An Aussie Icon
Posted by webmaster
On May 30, 2010
2 Comments
Travelling the Oodnadatta Track, like the Birdsville and Strzelecki Tracks is part of an Outback adventure for many travellers. It links places with strange names between long dusty tracks like Marla Bore. Coober Pedy, William Creek and Maree.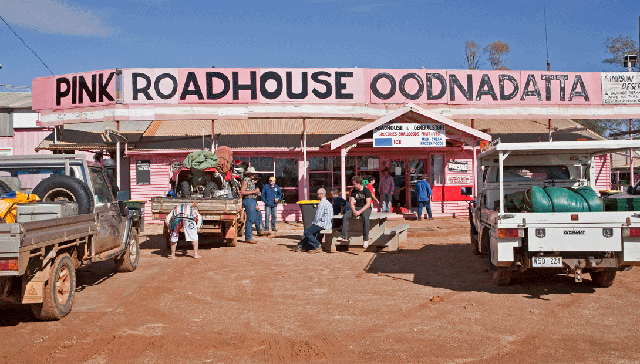 One of the Icons of the track is the Pink Roadhouse at Oodnadatta – a landmark where there is a welcome meal, fuel and a chance to get some supplies.
But it's more than that. It's a gathering place for those from far and wide. A place to get a tyre mended or urgent vehicle repairs.
It's an oasis that grew out of necessity and an immense amount of hard work. Adam and Lynnie Plate receive no outside assistance, yet they provide an array of services for travellers that would otherwise receive all sorts of Government assistance down south.
I'll not try to tell their story. It's better done by clicking here I'm sure it will bring a smile to your face.
For a bit of Adam's dry humour and a glimpse of Outback life, the whole Pink Roadhouse site is worth a look too click here
I hear on the grapevine there's an opening here for a couple who'd like to make a life in the Outback. With more than 30 years in Oodnadatta, Lynnie and Adam are looking for a quieter life.
Pretty big boots to fill though….