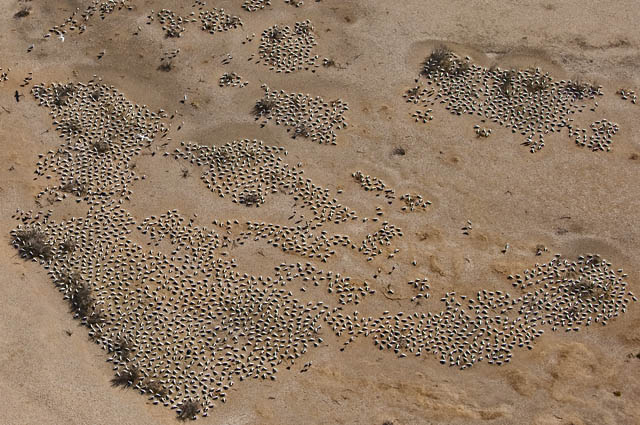 Banded Stilts
Posted by webmaster
On May 31, 2010
2 Comments
This was the photograph that dispelled any doubt that banded stilts, a designated vulnerable species were again trying to breed in Lake Eyre.
I can't say it's one of my better shots. The time over the birds was extremely short but it does show the size of the colony on one of the islands in the northern lake.
There are several thousand here and its hoped they will be able to breed successfully this year.
Pilots operating out of William Creek say that last year when the lake filled, the banded stilts began breeding but seagulls, which also congregate on the lake during flood times, killed the young.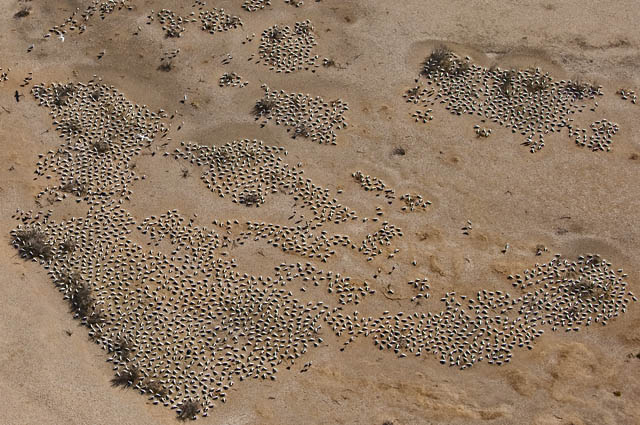 Trevor Wright from Wrights Air was keen to use this photo to alert the Department of Environment and Heritage that something has to be done to control the seagulls if breeding is to be successful this year.
Even here seagulls can be seen overhead and amongst the banded stilts