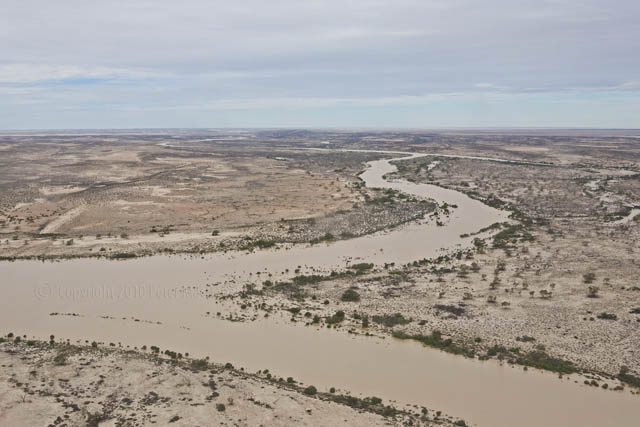 Results of Outback Flooding
Posted by webmaster
On May 6, 2010
0 Comments
The Cooper Creek west of Innamincka is flowing into the Coongie Lakes. The branch flowing off into the distance to the south is the Strzelecki Creek and this is causing problems for motorists.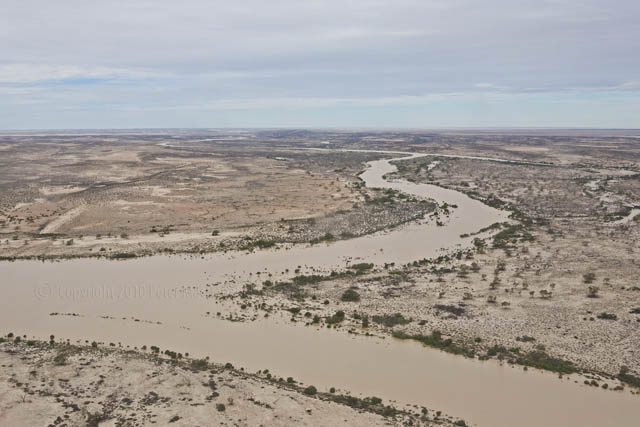 The floodwaters have picked up so much of the surrounding soil, there's not much to distinguish between the two.
Travelling right throughout the Birdsville Track, Strzelecki Track area at this time is hazardous with some roads cut and others only just passable due to recent rains and flood damage.
Anyone considering travelling by road should access Outback Road Closures, Restrictions and Warnings before setting out.
This photo and the one of the Nappa Merrie Bridge posted on Aptril 12 illustrate why.