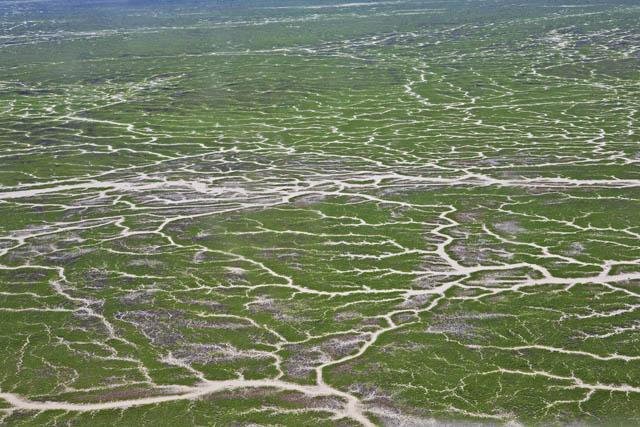 Imagination
Posted by webmaster
On May 9, 2010
4 Comments
With a little imagination you might think you are flying over a giant leaf.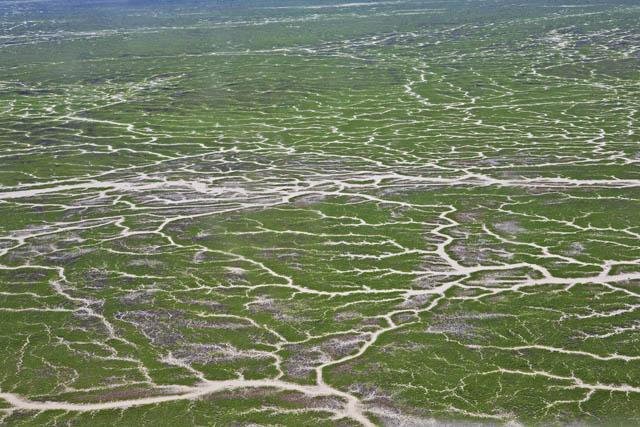 It's the Goyder Lagoon and the floodwaters from the Diamantina River are creating millions of large and small fingers infiltrating into every part of the lagoons rich green vegetation.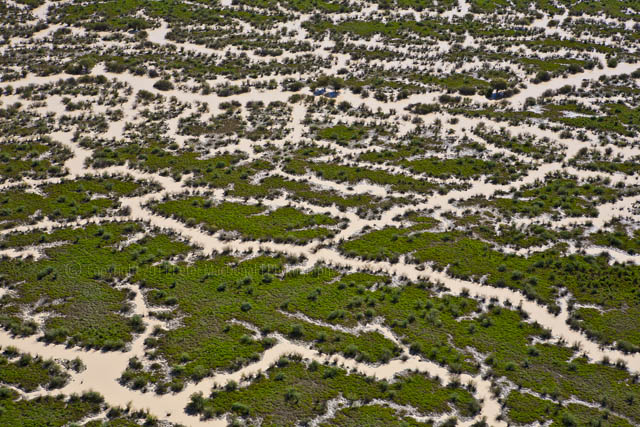 Watching from the air, the colours and patterns change constantly…..nature playing the abstract artist to perfection.
Other pictures of Goyder Lagoon, south of Birdsville.