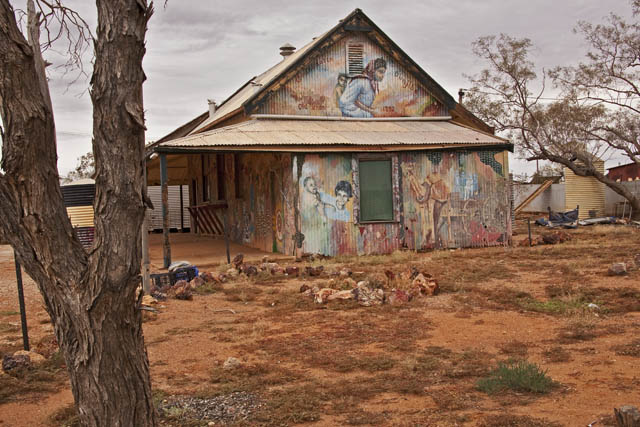 Metal Magic
Posted by webmaster
On May 27, 2010
0 Comments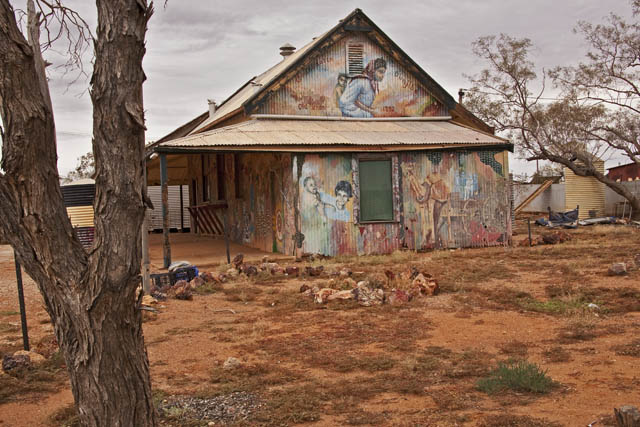 Extraordinary use of colors and shade and a real artistic talent have turned this corrugated iron building into an outstanding feature.
It is part of the Dunjiba Community Council complex in Oodnadatta in the far north of South Australia.
I have not been able to find out who the artist was who did this work, but it clearly illustrates what the council does in providing medical and aged care to the aboriginal people in the Oodnadatta area.
Even though there's a lot of art work on iron up here, this creates quite an atmosphere despite the overcast skies.
Canon 5D. Lens EF28-300mm f3.5-5.6L IS USM. f16 @ 1/60th sec ISOP 200 hand held