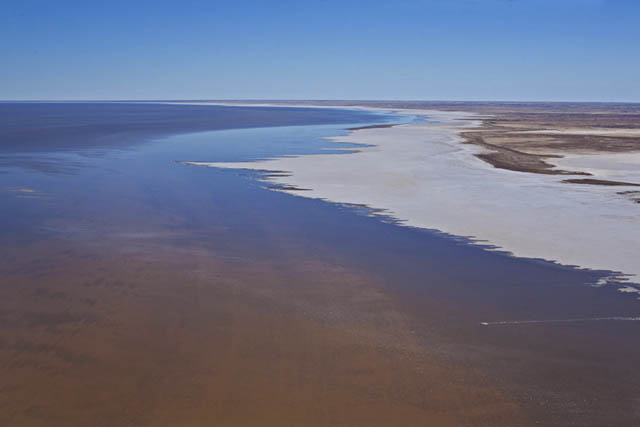 Salt and Water
Posted by webmaster
On May 24, 2010
4 Comments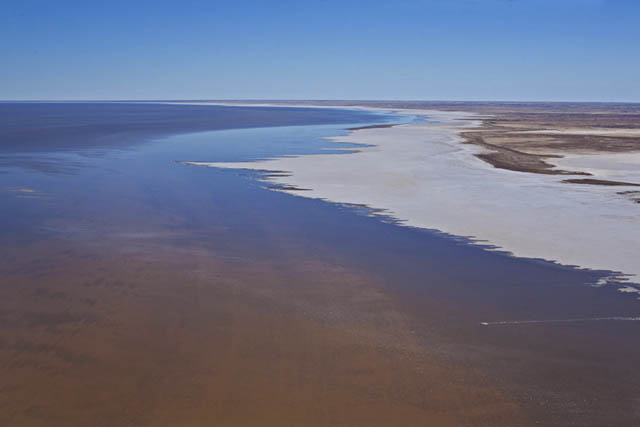 Although Lake Eyre is about 70 percent full at the moment there's still a big contrast between the water and the vast area of salt that was once the dry lake bed.
Lake Eyre is about 12 feet below sea level at the sourthern end and it's the largest lake in Australia. To get some idea of its size, the Lake Eyre basin takes up about one-sixth of the continent.
I am hoping no one is getting bored with the pictures of the Lake.