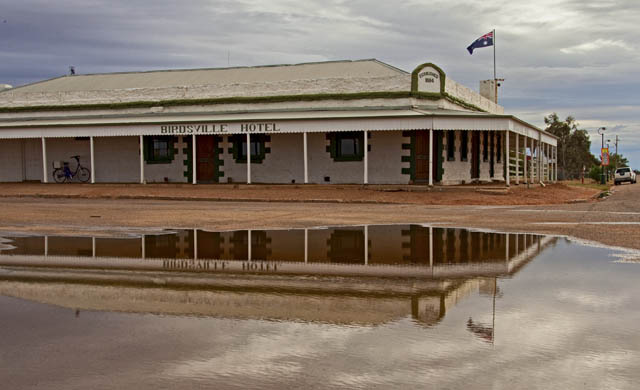 Soggy Watering Holes
Posted by webmaster
On May 2, 2010
1 Comments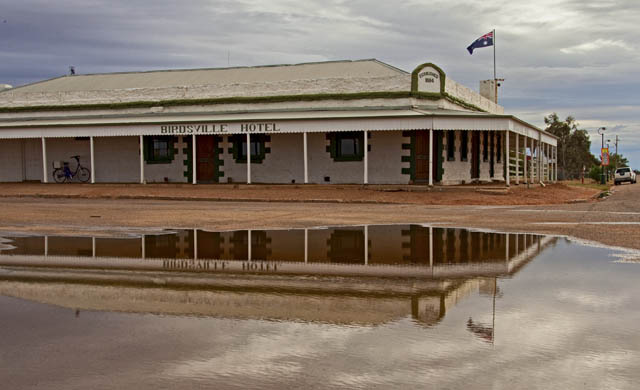 The Birdsville Hotel, an icon of 'the Bush" and a must-see for Outback travellers.
When this image was taken there weren't too many tourists in Birdsville, floodwaters having cut off all the roads into town.
As a photograph it was a bit of a struggle too – overcast skies, no people and drab colours.
It was hardly the usual scene with a dozen or so dusty four-wheel-drives parked out the front and the bar was empty too.
I hope this tells the story though.
Canon 5d Mk 1, Lens – Canon EF28-300mm f/3.5-5.6L IS USM. f20, 1/60 sec ISO 400 40 mm hand held.