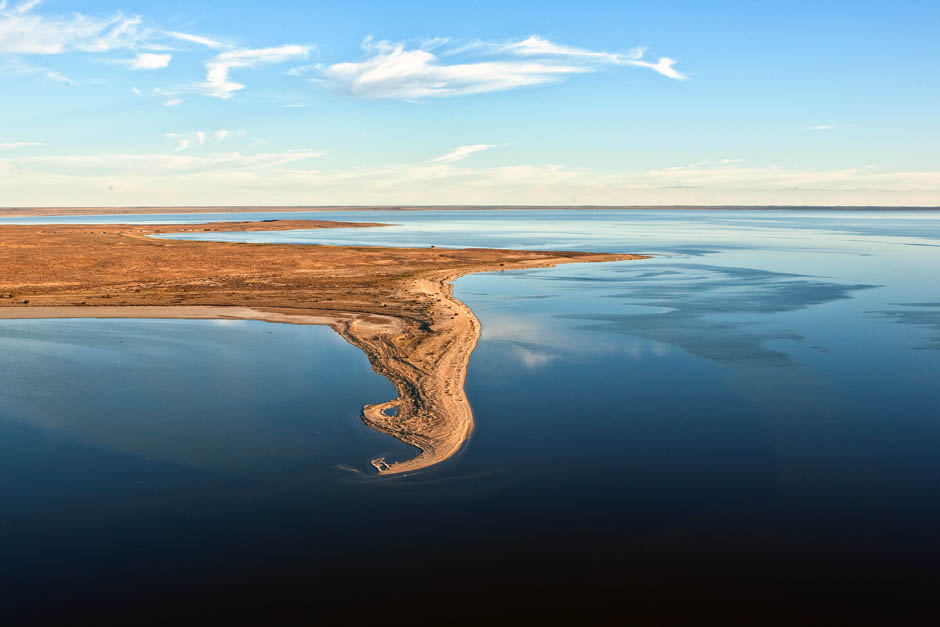 Air to Eyre…One More Time
Posted by webmaster
On July 27, 2010
7 Comments
There's many more Lake Eyre and Coongie Lakes shots but I'm wondering if they are are becoming a little repetitious. Feedback through the comments section please.
This was taken in an afternoon shoot. It is similar to the one I selected for the limited edition print run posted a few days ago.
Adam, the pilot from WrightsAir and I spent more than an hour flying around Silcrete Island because of the amazing colours, the stillness of the water and the really evident currents of salt and fresh water.
This is a finger of land from the mainland not far from Silcrete, featured here and posted earlier this month.
Because of the afternoon light, the colours and sunlight made many different effects on the water and the land as we circled around.