Click Go the Shears
Posted by webmaster
On August 20, 2010
0 Comments
They say that Australia's prosperity depended on the wool and sheep industry. Not perhaps any more but nevertheless it is still very much a part of the Australian bush.
It's currently shearing and tailing time around here. Hard work indeed.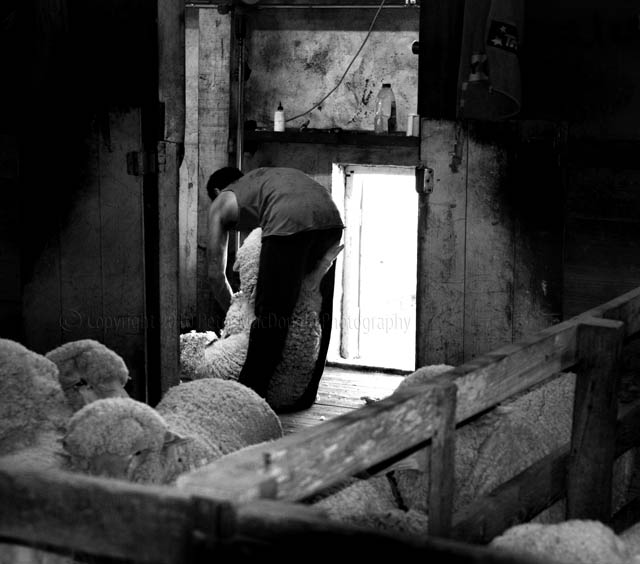 The song 'Click Go the Shears" is almost as well known as Waltzing Matilda but something I didn't know is that it has no know author.
Another thing I have to start taking into account too is the many people from outside Australia that are following these pictures. People from 37 countries in fact.
If you Google "Click Go the Shears or Waltzing Matilda and even the Sentimental Bloke there's plenty of information about these well known Australian icons.
Shearing in full swing, Beltana Station, northern Flinders Ranges.
Canon 10D Lens 28-300L IS USM f4 1/60 at ISO 400