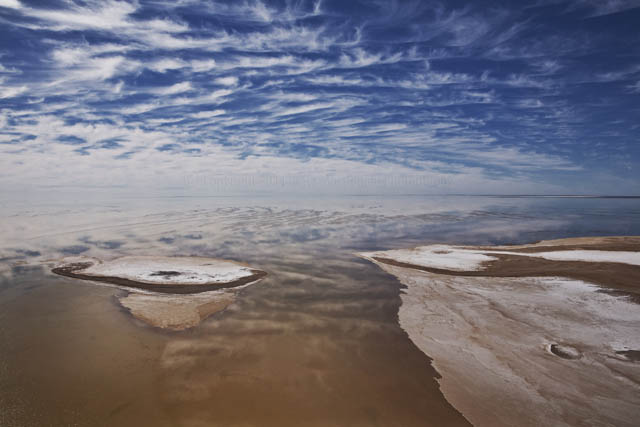 More Mirrors
Posted by webmaster
On August 19, 2010
0 Comments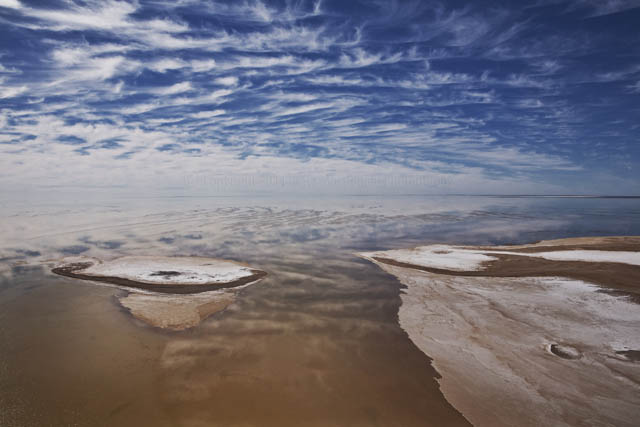 Another of my limited edition prints posted earlier, of the quaintly named Warburton Groove in Lake Eyre North.
It was taken in May when water was still flowing into Lake Eyre in vast amounts.
However the depth of the water is very shallow and hasn't covered all the salt.
This has enhanced the mirror effect of the clouds.