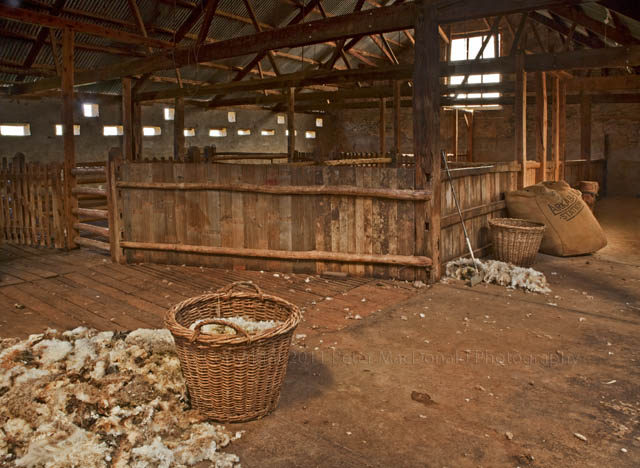 Wood Grains and Wool Clippings
Posted by webmaster
On August 22, 2010
2 Comments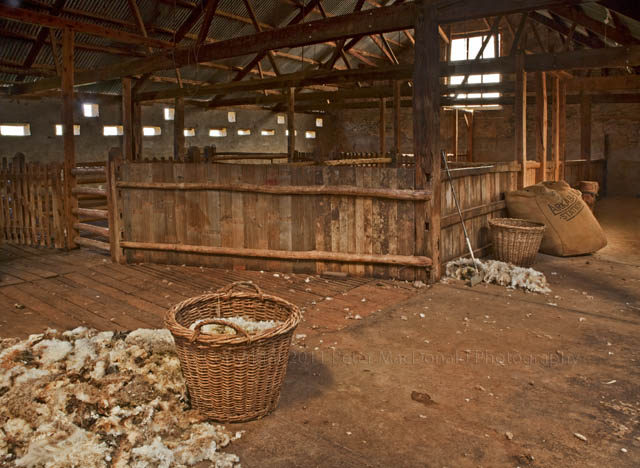 Wool sheds are always a challenge because they are often so big and dark inside.
There was no avoiding the use of flash at the famous 156-year-old Arkaba Woolshed in the Flinders Ranges.
Subduing the light coming in from the windows was the main problem. It was so strong that it was flaring badly even though it was quite cloudy outside.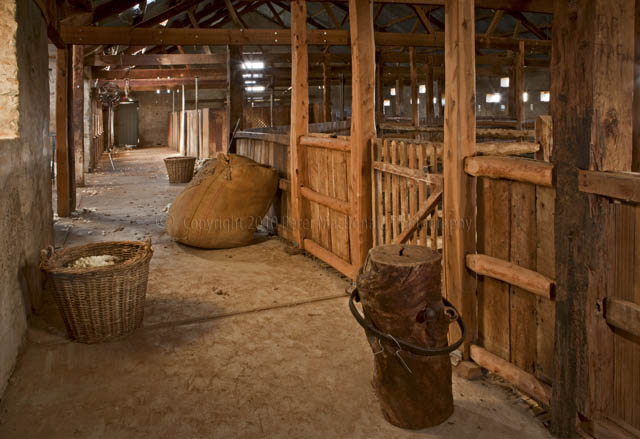 Using a very small touch of off-camera flash onto the foreground helped solved this.
The wood textures in the old Arkaba building are outstanding. Lanolin, from the fleeces of countless sheep's that have passed through the shed over the years, have given the wood a beautiful look and feel.
Canon 5D, Lens EF24-70mm f2.8L USM
Top images f22 3.2 sec ISO 200, graduated ND filter plus flash
Bottom shot f22 6 sec ISO 200, graduated ND filter plus flash