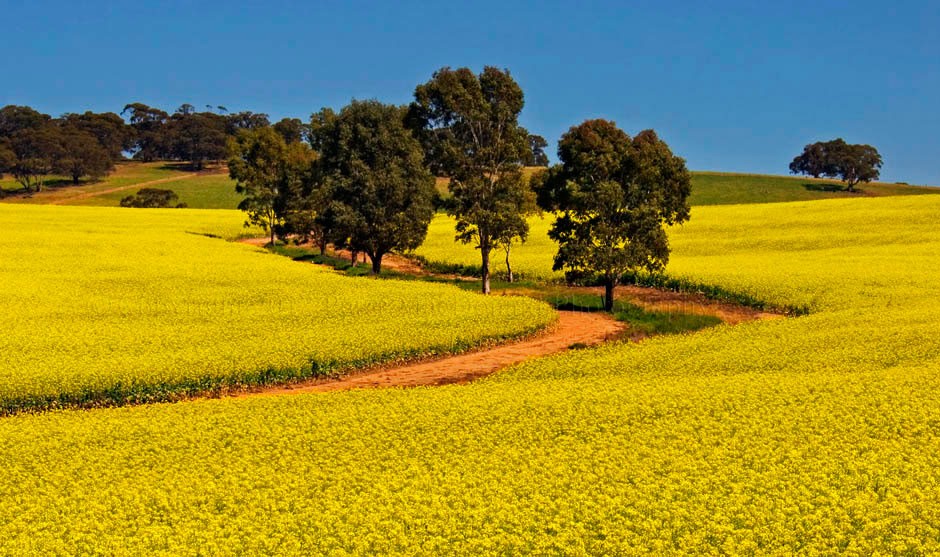 Spring Blooms
Posted by webmaster
On September 1, 2010
2 Comments
It's always good to see the last of winter for reasons too long to list here.
This photograph isn't the Flinders ranges or the Outback but the Clare Valley, more famous for it's wines than canola crops.
However it's all about colour. Bright, prime colours. The track makes for an interesting composition too.
Canon 20D, 28-300 mm lens, f22 @ 1/15 sec ISO 100