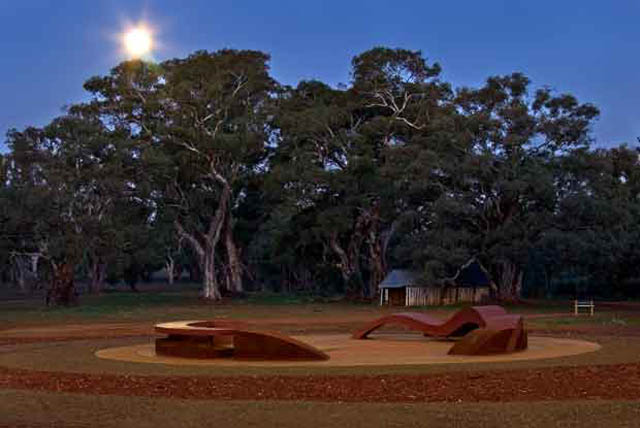 Moon Glow
Posted by webmaster
On December 16, 2010
0 Comments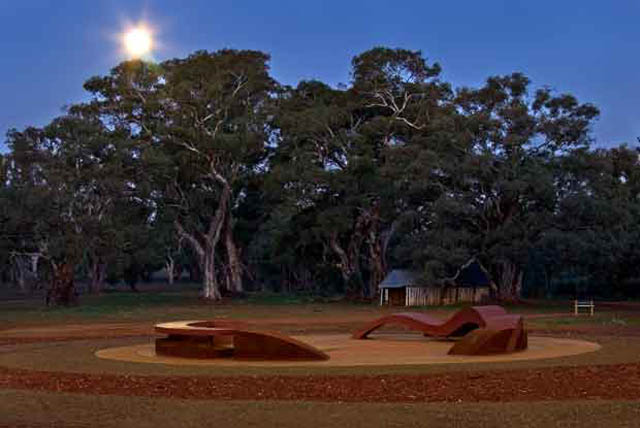 An artist friend of mine, Tony Rosella was commissioned to create this installation which records and interprets the history of the Adnyamathanha people.
They are the indigenous tribe from around the Flinders Ranges and Tony's creation illustrates their rich and sometimes tragic story.
Tony won a Ruby Award for the work. That's South Australia's top artistic prize.
It's located near the old Wilpena Station homestead in the Flinders Ranges National Park and it's well worth a look.
The pictures was taken a few minutes before six o'clock on a July evening with a Canon 20D. Focal length 50 mm, f16 @ 25 sec, ISO 200