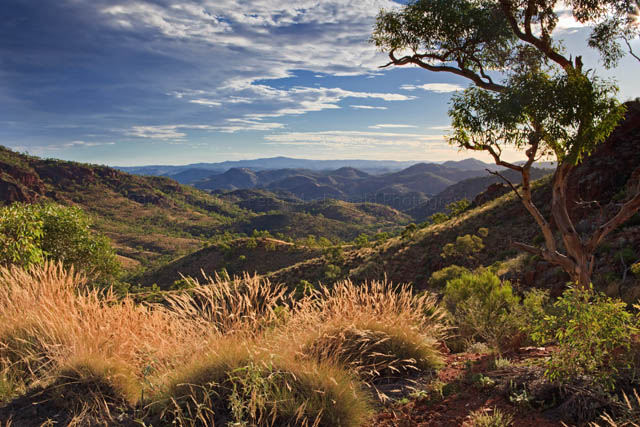 View from the Top
Posted by webmaster
On January 27, 2011
2 Comments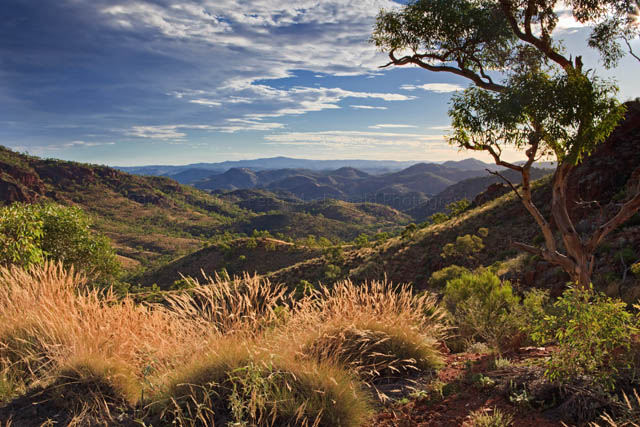 It's been a hectic few weeks mostly banging my car around on some of the roughest tracks in the Flinders Ranges and climbing many a rocky mountain.
I've had a couple of commissions to produce three images that will print to 6 metres wide – as someone said to me …"going where angels fear to tread"
Well, the photos are in the can and one at least will soon be on a wall.
What has been outstanding though when working through the country is the amount of greens, oranges and yellows mixing with the normal reds and browns of the rocks and hills.
Apart from the lushness evident in this photograph taken in one of the northern most parts of the Flinders Ranges, is the splashes of golden colour everywhere from flowering spinifex, seen here in the foreground.