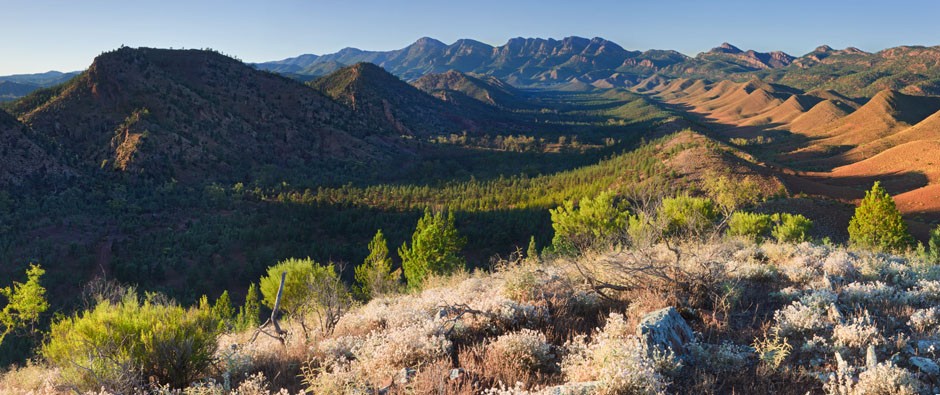 The Big Picture
Posted by webmaster
On February 13, 2011
2 Comments
The morning sun highlights the distinctive formations leading from Bunyeroo Gorge, south to Wilpena Pound.
St Mary"s Peak is in the distance, one of the standout features of this Flinders Ranges icon.
I know there are a few people who like to know the technical details. This was shot at f22, 1/3rd sec ISO 100 using a Canon 5D Mk II with a EF24-70mm f2.8L USM lens.
After a lot of experimenting this is one of the first panoramas where I've used eight photos stitched together.
All were shot at a focal length of 50mm.
Confining the panorama to this blog page limits the effect a bit.