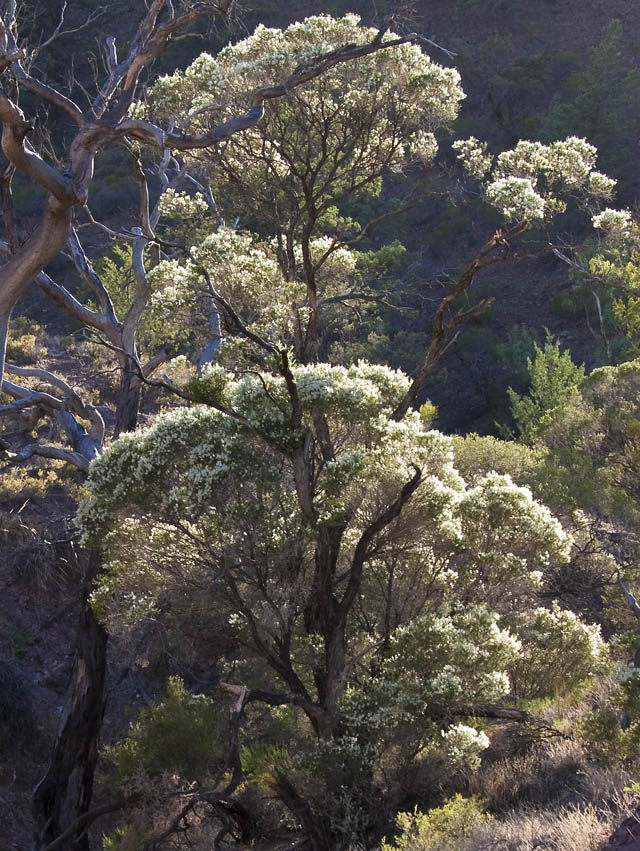 The Glen
Posted by webmaster
On February 22, 2011
0 Comments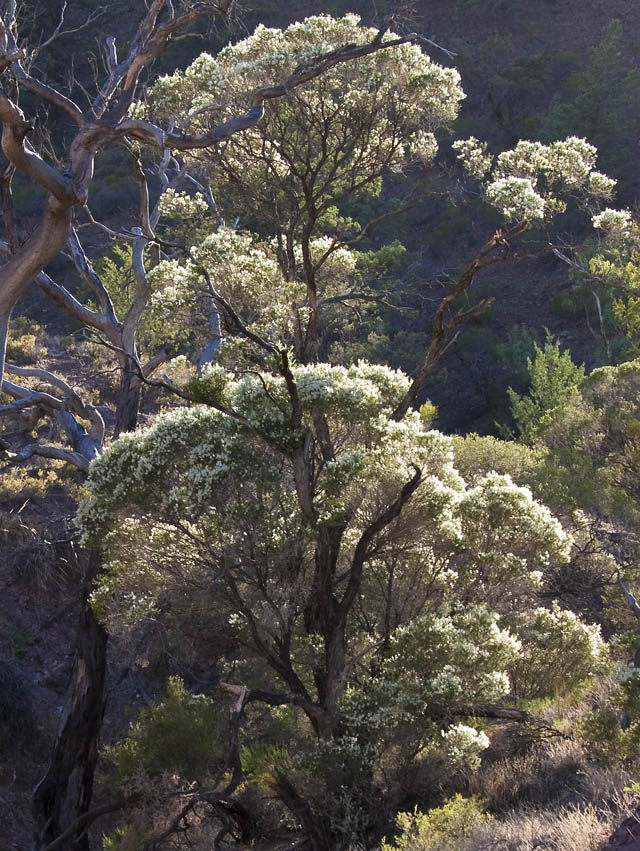 I don't know what attracted me to take this shot.
Maybe it was the light falling into the shadowed glen.
Maybe it was the tangle of leaves and branches or the bonsai look, if you use your imagination.
At least it wasn't easy, particularly trying to avoid the lens flare coming in from top right.
Arkaba Station, central Flinders Ranges
f10 @ 1/100 sec. ISO 200 and one stop down exposure compensation. Canon 20D with 28-300mm lens, focal length 60mm